A Complete Guide to Navigating Colorado Ski Lift Accidents
Ski lift accidents are often severe. If you or a loved one has been injured in a Colorado ski lift accident, there are a few things you need to know.
How to Manage the Aftermath of Ski Lift Accidents
For many, skiing is considered a mainstream, minimal-risk adventure. For others, it is a way of life. But what happens when they must navigate the difficult aspect of ski lift accidents on their favorite slopes?
Although incidents have decreased with recent winter recreational activity safety improvements, technological advances, and increased consumer awareness, accidents still happen.
Colorado is undeniably one of the most incredible ski destinations in the world. Unfortunately, the activity is inherently risky, with accidents far from rare.
Unexpected mishaps may occur, whether by colliding with another skier or a natural obstacle like a tree or rock. Perhaps, none are as frightening and potentially deadly as ski lift accidents.
These injury claims can be complex, with results that might depend upon regional statutes and policies.
When considering a lawsuit, injured parties and their families might choose to consult with a ski accident lawyer, such as Combs & Brown Law Firm, LLC.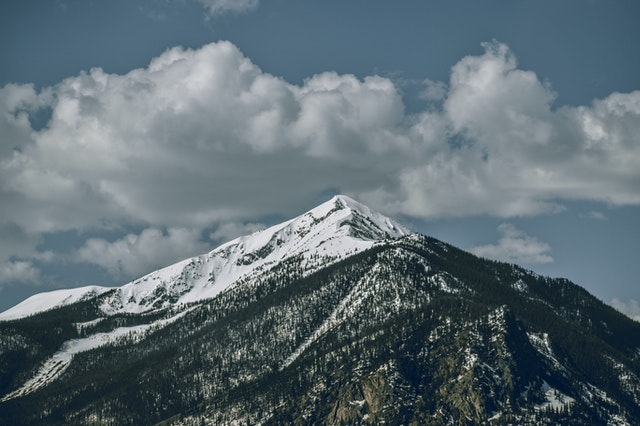 What to Do After a Ski Lift Accident in Colorado
In nearly all ski lift accident cases, liability is likely to be disputed. Consequently, there are several things you should do in the event of a ski lift accident:
1. Preserve the Scene of the Accident
This means ensuring that the accident scene is not altered until local law enforcement arrives. Even if you believe your injury isn't serioisn'te sure to seek medical attention as soon as possible.
2. Get Contact Information From Witnesses
Witnesses can be invaluable in the event of a lawsuit, so make sure to get their contact information as soon as possible.
3. Notify the Ski Resort
If the accident occurred at a ski resort, it is essential to notify the resort, preferably in writing.
4. File an Official Report
Ski resorts are required to file an "official "eport" with the"state of Colorado regarding all accidents that occur on their slopes. You can find a copy of the report online.
5. Seek Legal Help
Injured parties and their families might choose to seek legal assistance in the event of a ski lift accident. Doing so can be a complex process, so it is essential to have an experienced lawyer on your side.
Understanding Ski Lift Accidents Statistics and Risk
According to ski lift accidents statistics reported by The National Ski Areas Association, most accidents involve collisions with other skiers, malfunctioning ski equipment, or terrain.
In the 2017-2018 ski season alone, there were 37 catastrophic injury incidents and 37 fatal incidents due to ski accidents across the country. During the 2020 to 2021 season, as many as 11 skiers died from collisions.
Additionally, out of the 53 million people who rode aerial tramways and lifts during the 2017-2018 season, skiers more frequently become severely injured when loading, exiting, or falling from a ski lift.
The National Ski Areas Association (NSAA) also reports that 37% of all fatalities occurred while either getting on or off the ski lift.
What You Should Know About Ski Accidents and Injuries
There are several things you should know about ski accidents. Although skier errors cause many, some of the most noteworthy and dangerous ski chairs are falling. Injuries that skiers may experience include the following:
Breaks and fractures
Death
Joint injuries
Neck and spinal injuries
Sprains
Traumatic brain injuries
Physical and mental pain and suffering
If you are injured because a chair fell, several parties may be financially responsible. You must avoid accepting the first settlement that the insurance companies offer. Many of these injuries'injuries'cope and severity may not be immediately evident, as they may develop over time.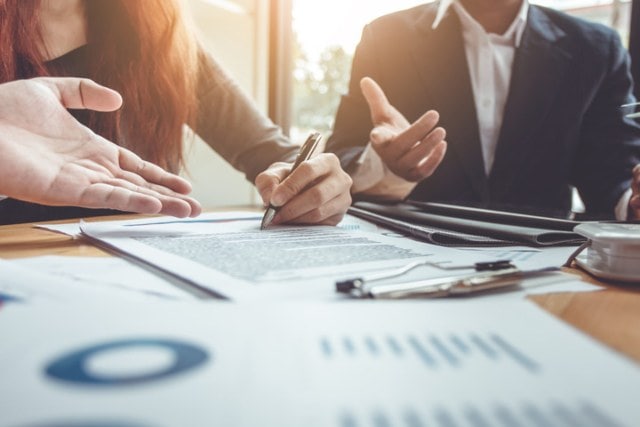 What Causes Ski Lift Fatalities?
Ski lift fatalities are most often caused by skiers making risky decisions in their panic at being stalled. They may jump without accurately understanding how high up they are or the risks associated with their action.
In some cases, skiers have tied ropes or cords around the chairlift to slow it down or stop it completely. This  is dangerous as it can cause the chairlift to collapse or even sever the ski lift cable.
Even though it is well-recognized that skiing is a risky sport with a chance of injury, if an accident results from negligence due to a faulty ski lift—like the recent tragic event at Camelback Resort where a chair fell off the lift with three passengers in it—the ski lodge would likely be considered financially liable.
The process of determining the responsible party or parties is often a complicated one with many variables.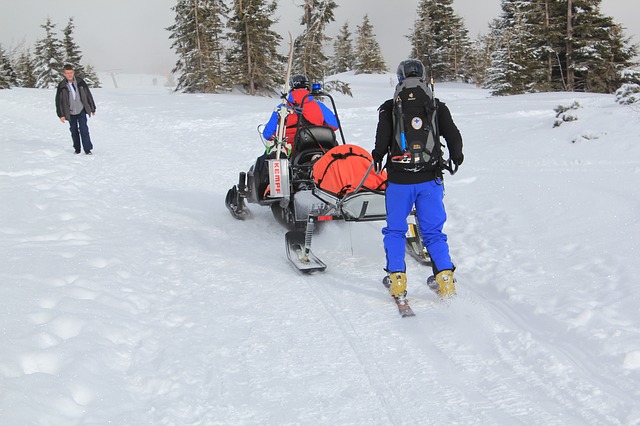 Colorado Ski Lift Death Financial Compensating
A Colorado ski lift death might occur sometime after the accident, but due to variables and complications caused by the mishap. Since the total cost of the death is impossible to assess thoroughly, the courts compensate in financial terms based on the following:
Family counseling and individual counseling due to personal and family emotional stress
Hospitalization costs
Immediate medical care
Legal expenses
Future earning capacity
Outstanding medical bills
Funeral and burial costs
Luckily, most ski lift accidents do not result in death. However, serious injuries can still occur, resulting in the following financial damages, among others:
Lost wages
Ongoing home health and medical care, including rehabilitation
Future medical bills
Prescription costs
Pain and suffering
Scarring and disfigurement
With additional, other out-of-pocket expenses, an already tragic accident on the slopes at Sierra Ski Ranch or another noteworthy ski resort can become quite expensive and heartbreaking. However, an injury attorney may be of assistance.
What to Do in the Worst Ski Lift Accidents
Although the worst ski lift accidents may ultimately result in death, there are specific steps that a victim or bystander should take in any ski lift accident.
If you are the victim:
Stay calm.
Contact the ski patrol or 911.
Gather the witness names, contact information, and statements.
Document the incident through photos or video.
Do not accept an initial settlement offer.
If you are a bystander:
Stay calm and stay with the injured person.
Witnesses should gather the names, contact information, and statements of any other witnesses.
Document the incident through photos or video.
Do not accept an initial settlement offer.
The injured person or their family member should have a physician at a local hospital evaluate the damages and contact a lawyer for advice and possible future representation.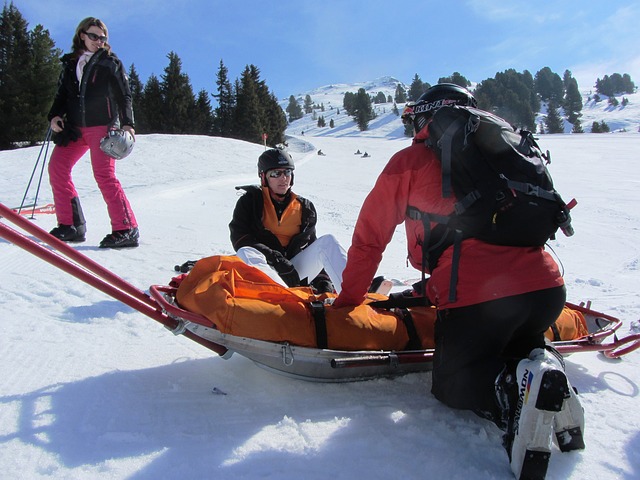 How to Conduct Oneself During a Ski Lift Malfunction
A cable car or ski lift malfunction is a serious event that could have long-lasting ramifications regardless of how riders handle it. Choosing a self-rescue is a recipe for disaster.
First, chairs are usually dangling about 30 feet off the deck. A jump from that height could have devastating consequences.
Second, if the skier opts to climb the cables to an area closer to the ground, there is the genuine possibility that the lift will begin moving again, and they will be forced to jump anyway. This is especially true if it stalled due to a short power outage or other minor malfunction.
If they choose to do nothing, and the weather is extreme, they may suffer from frostbite or even hypothermia when stranded on a lift for hours.
A significant malfunction may take the resort houisn't repair. Fortunately, it is in their best interest to ensure the safety of each skier and get them safely off the lift as quickly as possible.
If the weather isn't too bad, riders may have to wait as the chairlift engineering crew determines the proper action plan.
If temperatures are dangerously low, they will likely attach a personal safety rope and evacuate each lift individually back down to patrol or the upper station.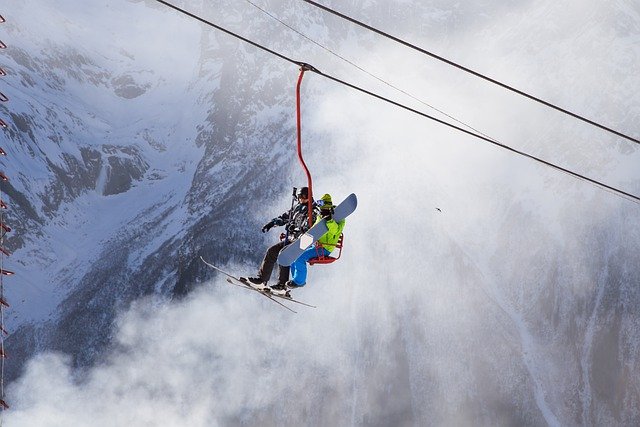 Contacting a Lawyer After a Ski Lift Accident
Resorts do everything in their power to avoid ski lift accidents, but those inadvertently experiencing this harrowing incident are often due compensation for injuries and expenses.
Therefore, it is essential to consult with Colorado injury lawyers like Combs & Brown Law Firm, who have experience handling Colorado accidents on ski lifts. Our lawyers can help passengers determine if the ski areas, dangerous conditions, lift operator, manufacturer, or lift engineer contributed to the horrible accident.
Contact our ski accident lawyers today to schedule your consultation. We will gladly answer any questions about the legal process and Colorado ski law.