Everything Skiers Need to Know About the Colorado Ski Safety Act
The Colorado Ski Safety Act establishes the responsibilities and rights of ski operators and skiers at the state's numerous ski facilities. Learn more here.
What Is the Colorado Ski Safety Act?
The Colorado Ski Safety Act defines the legal rights, responsibilities, and liabilities of ski area operators and skiers who use their facilities. 
It also includes the statute of limitations for any lawsuits or claims that can be brought against a ski lift operator, ski resorts, and ski area employees. The statute of limitations for such actions is usually two years.
The Colorado legislature passed a law limiting tort liability against ski area operators. Tortious action cannot be brought against ski area operations as the skier assumes inherent risks and dangers of skiing when they decide to participate in the sport.
The Colorado Ski Safety Act is intended to give ski operators an incentive towards mitigating the risk skiers face and protecting them in the ski areas. Ski area operators often go to great lengths to promote safe skiing and reduce inherent danger, but some do not. 
According to the act, a ski area operator is not immune from liability if serious injuries result from an operator's reckless or negligent actions. Still, this does not mean that ski area operators have unlimited liability.
The injured party will usually have to prove that there was recklessness or negligence on the part of the ski area operator. The CSSA usually limits the liability of the ski area operators through the two-year statute of limitations to recover damages for serious injuries that result from operation, supervision, and maintenance of a ski area. 
The act also caps damages that skiers injured in a ski area may collect at one million dollars.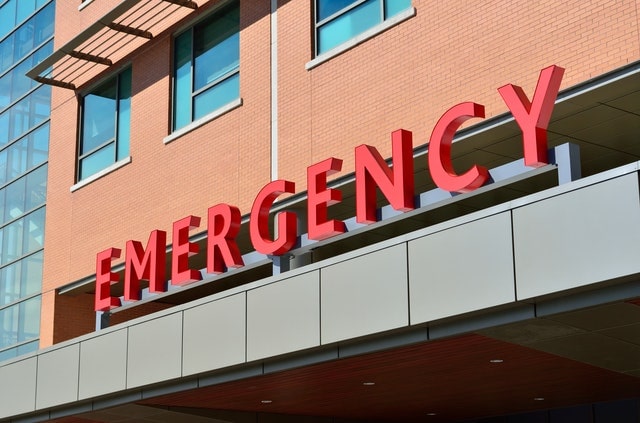 Get Help From a Colorado Ski and Safety Act Attorney
If you have been injured in a snowboarding or ski accident, you need to contact an experienced attorney to guide you on the provisions of the Ski Safety Act in Colorado. They will inform you how the Ski Safety Act may impact your claim against a ski area operator or ski resort.
Combs & Brown, LLC, has experienced personal injury lawyers in Steamboat Springs in Colorado, and we may be able to help you with your case. Call us today, and we may be able to provide legal advice about the statute of limitations and your rights when it comes to recreational accidents in Steamboat Springs.
We have the necessary experience to guide you through your claim. As top-rated injury lawyers, we have brought many lawsuits to recover damages for personal injuries due to the reckless or negligent supervision, maintenance, or operation of a ski area.
Many clients inquire if they can sue someone for a snowboarding or ski accident. Many of these ski accidents result from a collision on the slopes or a ski lift accident.
The ability to bring a snowboard or ski personal injury lawsuit or claim depends on several factors that include how the snowboarding or skiing collision occurred and who was responsible. The Colorado Ski Safety Act and the disclaimers that you sign as a skier govern many skier safety aspects.
Contact our office in Steamboat Springs to learn about the limits to damages as set out by the Ski Safety Act.
Skiing Laws in the Colorado Ski Safety Act
The Ski Safety Act of 1979 governs and regulates skiing in Colorado. The Ski Safety Act has thirteen sections that cover the duties of ski area operators, types of claims that a skier may bring, and the limitations of liability. 
Under Colorado's Ski Safety Act, a snowboarder or skier can be compensated by another skier when the two are involved in a collision. The uphill rider or skier must maintain a safe distance behind a downhill skier or rider. As such, an uphill skier is liable for any collision with another snowboarder or skier. 
Under Colorado law, collision claims will depend on the testimony of witnesses and objective data from ski pass logs, fitness tracking applications and devices, and third-party tracking applications that track course, speed, and location.
Ski area operators will usually not be liable for skier-on skier collisions, making it difficult for you to get compensation for your injuries. However, if the at-fault skier has umbrella or homeowners insurance, the insurance companies may use that to cover the incident.
Snowboarders and skiers may get compensation from ski area operators in case of the following:
Inbounds avalanches
Lift malfunctions
Heavy machinery accidents or malfunctions
Runaway equipment
Improperly marked boundaries
When you have been injured you may not have the mental or physical energy to fight for your rights against the at fault party. This is why you need a lawyer from the Combs & Brown Law Firm who understands the laws and regulations of the Colorado Safety Act. They will help you determine liability, collect evidence and help you get the compensation due to you.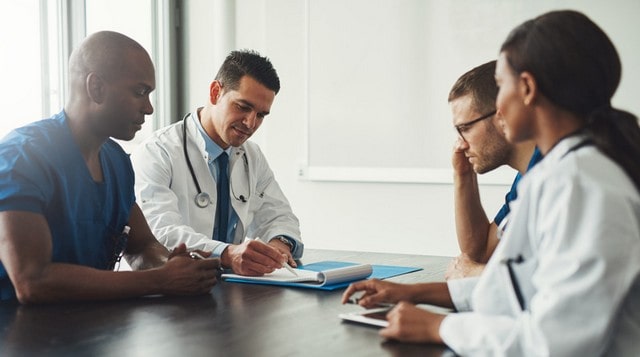 Does Colorado Ski Safety Act Apply to Cross Country Skiing?
The Colorado Ski Safety Act applies to cross country skiing. Under the Ski Safety Act, every skier has to obey the law. 
The Colorado state legislature recognizes that even in instances of reasonable safety measures being put in place, the sport of skiing has inherent dangers and risks. As such, the Skier Safety Act has provisions that apply to all members of the skiing public.
While the law was made to protect skiers, the skier assumes that there is the risk of injury to property or a person by engaging in the sport. These may result from inherent dangers and risks of skiing, including extreme terrain, changing weather conditions, cut-up snow, and other terrain modifications.
For people who have broken the Ski Safety Act laws or have been injured by others, it is important to work with a lawyer to find a solution. An attorney is critical as they understand the rules and regulations and will help you understand liabilities or any compensation that may apply to your case.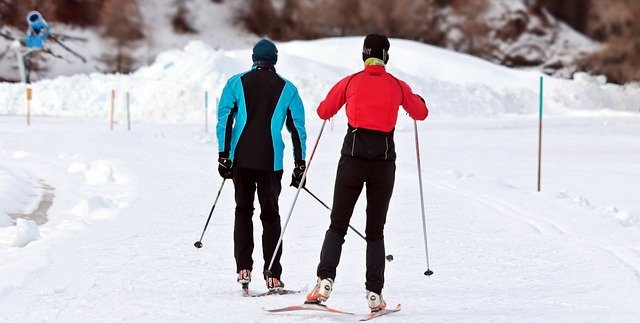 What Is the Inherent Risk of Skiing?
The Colorado Safety Act recognizes the inherent dangers and risks inherent in skiing. Under the law, sky area operators have immunity from tort liability for injury resulting from the inherent dangers and risks of skiing. 
The act was intended to incentivize ski area operators to mitigate the risk skiers have to deal with and protect skiers while in the ski areas. 
As used in the safety act:
The inherent risk of skiing is any conditions or dangers integral to competitive, professional, or recreational skiing. 
Attorney for the Ski Safety Act in Colorado
Colorado has some of the most stunning skiing locations in the United States. While there is tremendous excitement and fun to be had, accidents and serious injuries are also common. 
By working with a Colorado ski accident attorney, you get access to a lawyer that understands the impact ski accidents can have on your life. We may be able to help you get fair compensation and justice for the people who caused you injury.
Common Ski Accident Scenarios
Given the steep inclines and high speeds involved in ski areas, innumerable circumstances may result in ski-related injuries. However, several common scenarios occur with a higher frequency which includes:
Defective equipment whether rented or owned, including binding, poles, and skis
Improper maintenance of ski areas, including failing to mark boundaries and hazardous areas, groom runs, or guard against avalanche conditions
Negligent ski tips and instruction, which include taking students in areas known to be dangerous or asking skiers without sufficient physical dexterity to do maneuvers beyond their abilities 
Collisions with stationary objects or other skiers
Negligent or improper maintenance of ski lifts.
Typical injuries resulting from this can be relatively minor to traumatic and may include traumatic brain injury, wrongful death, bone fractures, nerve damage, spinal cord injuries, and sprains. 
Given how devastating a ski accident can be, it is critical to consult with a Colorado ski accident attorney. The attorney will help determine aspects of legal responsibility and if you are eligible to receive compensation from the insurance companies that have insured the ski area operator.
Given their knowledge of the National Ski Areas Association regulations, the Colorado Skier Safety Act, and other areas of Colorado law, your attorney can help you get compensation that may include:
Cost of medical care that may include multiple surgeries both in the present
Financial support for dependents in case of death
Payment for physical suffering and pain
Lost enjoyment from the previous lifestyle
Payment for trauma and emotional distress
Reimbursement for limitations on future earnings and potentially lost wages.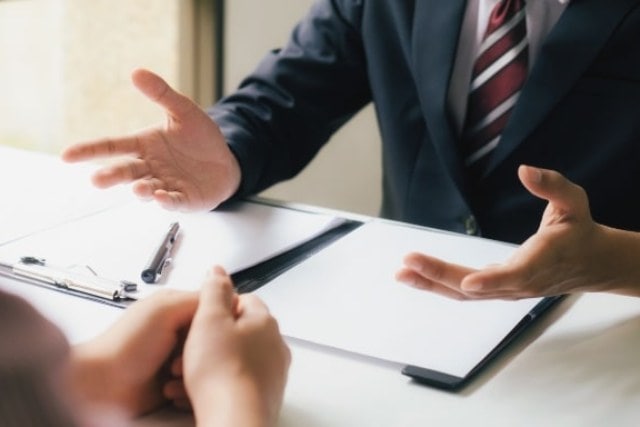 Inherent Dangers and the Risks of Skiing in Colorado
The inherent dangers and risks are those conditions and dangers that are elemental to skiing. Colorado's Ski Safety Act defines the inherent dangers and risks of skiing that include seven categories of hazards which include:
Skier failing to ski within their own abilities
Changing weather conditions
Collisions with other skiers
Snow conditions
Variations in terrain or steepness
Surface or subsurface conditions
Impact with man-made objects (such as snow grooming equipment and sign system) or natural objects commonly encountered on the ski slopes.
Subsurface or surface conditions may include bare spots, trees, forest growth, extreme terrain, rocks, cliffs, streambeds, stumps, or other natural objects and collisions with such natural objects that may not be readily visible. 
Variations on terrain or steepness may include catwalks, roads, machine-made snow, jumps, freestyle terrains, and other terrain modifications. The Ski Safety Act describes impact with objects such as water pipes, lift towers, hydrants, signs, enclosures or fences, posts, and other man-made structures and their components.
Snow conditions may refer to conditions such as machine-made snow, ice, cut-up snow, hardpack, slush, powder, crust, packed powder, corn, and wind pack.  
Given how extensive the list is, snowboarders and skiers will typically assume many risks when engaging in the sport, even within the ski area boundaries.
Call the offices of the Combs & Brown Law Firm today for any advice on the inherent dangers and risks to skiing. We have worked with many clients that were injured while skiing in Colorado and have been able to get them reasonable compensation for their injuries.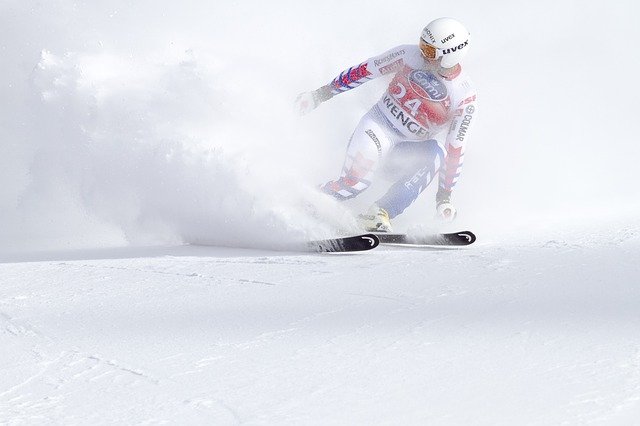 Things Colorado Skiers Should Know About Their Liability and Safety
When two skiers collide, Colorado's Ski Safety Act asserts that the ski area operator should not be held liable, given that collisions are an inherent danger and risk for people engaging in the sport.
However, the Ski Safety Act expressly asserts that skiers can bring suits against each other. Under Colorado law, there is a rebuttable presumption of negligence on the uphill skier whenever such a collision occurs. This is because they had a better chance of avoiding a collision. 
However, a jury often has to decide who is at fault since both skiers have a duty to ski in control and maintain a proper lookout for other skiers.
The complexity of Colorado law and the Ski Safety Act can put off many people who may be entitled to compensation following a skiing accident. If you have been involved in an accident contact the Combs & Brown Law Firm today and we may be able to help you with your case. 
Our Colorado injury lawyers are always willing to listen to all aspects of your case and provide the legal advice you need to claim compensation from the at fault party.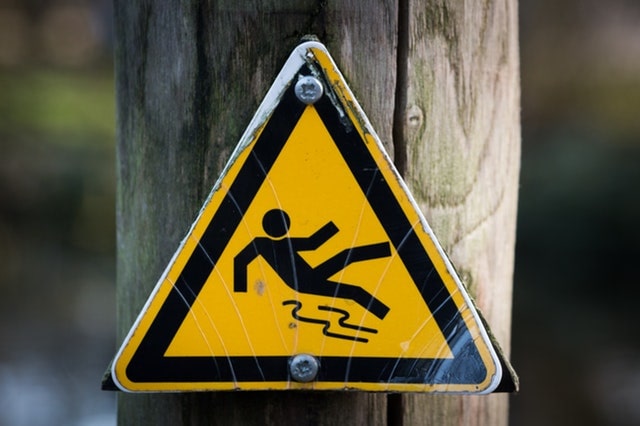 Skier Safety: How to Be Safe as a Skier in Colorado
To ensure your safety and avoid devastating injuries, it is always critical to follow these ski tips:
Use proper ski equipment and ski boots.
Always be aware of your surroundings including changes in the terrain, other skiers, and any man-made or natural objects that could become obstacles.
Wear a helmet, goggles, and other protective gear.
Give people ahead of you the right of way.
Use only ski trails or ski slopes at your level. You can usually find signs informing you of the level of each slope.
Watch out for posted signs which will usually be posted on most trails, including the freestyle terrain.
If you are inexperienced, you will need to take ski lessons with a professional.
Skier Code of Conduct
When you are enjoying the slopes, it is your responsibility to adhere to the skier code of conduct, usually known as the Skier Responsibility Code or, more formally, the Colorado Skier Responsibility Code.
The code explains the most critical ski tips that help keep everyone injury-free and safe. Some of the points of the skier code of conduct include:
Stay in control which makes it possible to stop and avoid collision with objects and other skiers.
Before using any ski lift, ensure you are knowledgeable and can load, ride and unload safely.
It is your responsibility to avoid people ahead of you as they are presumed to have the right of way.
Stay off closed areas and closed trails.
Avoid obstructing others by stopping on the trail.
Observe all posted warnings and signs
Yield to others when merging into a trail or starting downhill
Have the proper devices to prevent runaway equipment that could roll downhill and injure someone.
The skier code of conduct encourages personal responsibility, and its regulations are also included in the Colorado Ski Safety Act, which sets out the responsibilities for snowboarders and skiers.
The code was established by the National Ski Areas Association and was intended to educate skiers on best practices to keep themselves safe while engaging in alpine snow sports. Over the years, it has been updated to include chairlift and snowboard safety and regulations from the passenger tramway safety board.
If you are looking for a reputable Colorado ski accident lawyer, there is no one better than the Combs & Brown Law Firm. Contact us today if you would like to learn more about compensation if you have been involved in a ski accident.
Our ski accident attorneys will listen to your story and provide legal advice and an honest assessment of your case just like we have done for many clients over the years.