Colorado Ski Accident Lawyer
A mishap on the slopes can destroy your ski trip and potentially impact your future, but hiring a Colorado ski accident lawyer can make the difference between facing devastating medical bills and recovering in peace.
Hire a Colorado Ski Accident Attorney for Skiing and Snowboarding Accidents
Ski and snowboard accidents can turn a fun day at the slopes into an unfortunate event, that can lead to a catastrophic injury or even death. Ski accidents usually involve tourists and often occur because the terrain is ever-changing. A skilled ski accident attorney knows how to conduct an inspection of the site of the accident, subpoena the resort's records, talk with witnesses (such as seasonal employees), and involve experts – all before crucial evidence is lost.
It is important to know that ski and snowboard accidents do not happen only to beginners. When a skier or snowboarder is injured, a complicated collection of rules, regulations, and safety statutes must be examined to determine if a claim can be filed against the responsible party, often the ski resort.
Typically, the responsible party will be covered by homeowner's insurance. This means you will need to deal with an insurance company. As you may know, insurance companies are difficult to deal with, so you should have the help of an experienced legal team from Steamboat Springs Criminal Defense Attorneys Combs & Brown.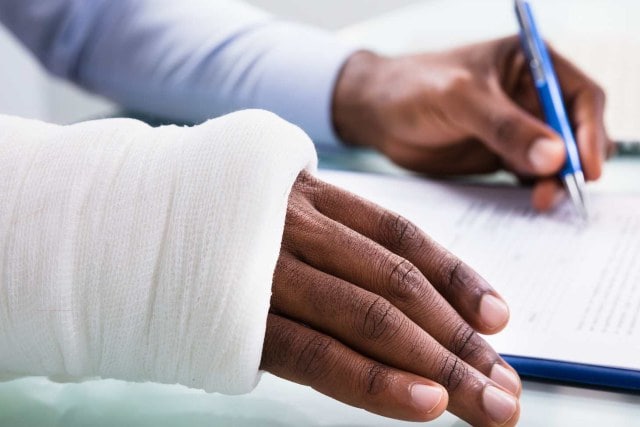 Colorado Ski Accident Personal Injury Law Representative
Ski accident injuries are often the result of someone else's recklessness or careless behavior. They frequently occur when a skier or snowboarder is getting off the lift. The ski resort or other party may tell you that is the risk you assume when participating in the sports, but this is not always the case.
An individual who got injured on the slopes in a ski or snowboard accident may be entitled to recover compensation, including medical expenses, pain and suffering, loss of income, and emergency transportation cost. However, recovering compensation in this personal injury case requires showing someone else's negligence.
If you were hurt while skiing or snowboarding in Colorado, you may be able to recover financial compensation. An experienced law firm and attorney who handles ski and snowboard accidents and other recreational injuries can help.
Aspects That Contribute to a Colorado Ski Accident
One of the biggest questions asked after a skiing or snowboarding accident is if the injured person assumed the risk. This means, when skiing, did that skier assume the risk of injury or accident? Most of the time, there is no risk assumed, other than snowboarders and skiers behaving negligently while skiing and causing dangerous accidents. Sometimes, a mistake might be made by a lift operator or the ski lift might not be properly maintained. Common accidents include:
Collisions by negligence
Negligent operation of the ski lift
Resort's failure to maintain the lift or other equipment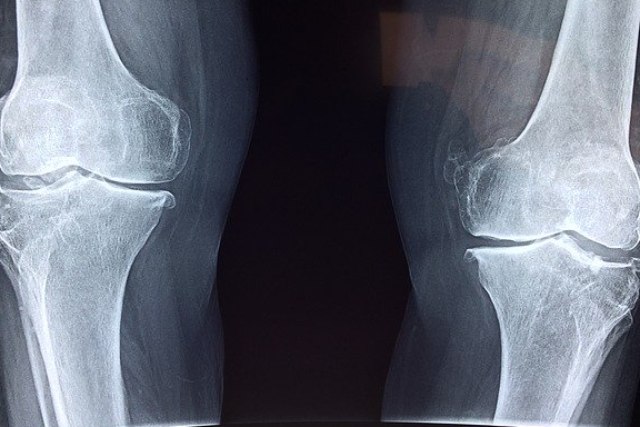 Mostly, skiers and snowboarders were not assuming risk in these cases. Colorado's Ski Safety Act clearly states that operators and skiers must adhere to certain regulations. For example, if one skier or snowboarder fails to follow the warning stated by a posted safety sign and causes an accident, the skier could be held liable for any injuries caused. Ski slope and lift injuries can be a result of ski area negligence. But, when a lift operator makes a mistake, the party who is injured may be able to file a claim against the ski resort and another skier or snowboarder.
At Combs & Brown, our ski accident attorneys can provide advice and advocacy in your ski accident case as well as in other situations, such as if you are in need of DUI Defense.
Dealing with Personal Injury Colorado Skiing Accident
If a ski accident or a snowboard accident has occurred and someone is injured, do not remove skis or a snowboard or they may slide down the slope. Instead, arrange your own skis in a cross form, uphill from where the injured person is. Do not move the person unless absolutely necessary and contact Ski Patrol.
It is vital that in the case of a ski or snowboard collision, all participants remain at the accident scene until the Ski Patrol arrives. Be sure to provide them with your exact location, phone number, and the nature of the ski injury. They will assist the injured and determine the details under which the crash took place and whether any of the accident participants were under the influence of alcohol or drugs.
You should be able to easily spot the Ski Patrol in their red uniforms with white crosses on them. They are responsible for providing preliminary care to any injured person, guest services, and safe skiing education. Do not hesitate to ask them any questions you may have, ask for directions, or any other information on the ski area.
Ski Resort often tries to shift the blame on skiers, although personal injury can also occur because of the problems with the ski lift or the equipment that skiers use, so the fault can also be on the ski area operators. In such situations, you should turn to a ski accident attorney for help.
Navigating a Skiing Accident in Colorado
To handle a skiing or snowboarding accident in Colorado, employees of ski resorts who have operation duties have liability written into law. But even this liability has limitations. There are legal requirements when it comes to:
Chairlift operation
Grooming machines
Installation of manmade features.
Snowmobiles
If the ski resort or skiers fail to abide by the required legal regulations, they are considered negligent and could end up in a courtroom.
Most ski resorts are committed to safety on the slopes and require all skiers and snowboarders to comply with the Ski Safety Act, Colorado law, and Your Responsibility Code. They also have policies that ban reckless skiing and any other violations that prevent others from being in a safe environment. If any violations occur, uniformed personnel may terminate skiing privileges, even if it is the first offense.
Facts Regarding Ski Accidents in Colorado
With the prevalence of ski accidents in Colorado, all people on the slopes have a responsibility to help make sure everyone who is skiing is safe. For example, all uphill skiers must yield to downhill skiers, and those merging must yield to those crossing downhill. All skiers have a responsibility to be aware of their ability and ski the terrain without being reckless.
Skiing and snowboarding can be hazardous and can lead to various injuries due to several factors. Injuries most often occur in men in their thirties, who are considered experienced skiers. Due to carelessness or excessive speed, a derailment or a blow to the tree could occur.
What to Do if Another Skier or Snowboarder Is at Fault?
Numerous injuries can occur in a skier's collision ranging from mild to severe injuries, including head and traumatic brain injury, bone fracture, or ligament injury. The Ski Safety Act recognizes the guilt of an uphill skier above concerning a downhill skier.
A significant number of skiing and snowboarding accidents involve a collision between skiers or snowboarders. If that is the case, most often, one party's negligence has caused the accident. A personal injury case arising from a ski or a snowboard accident depends on determining that someone else was negligent or that she or he failed to act with a reasonable case. So, you have to prove that someone else's actions resulted in your injury. If you were injured by a negligent skier or snowboarder, you might be able to take action against them.
If you are involved in an accident or collision, neither party can leave the scene without notifying ski patrol and giving them personal information. Often, insurance will cover their fault, so you should gather their information. If someone else is at fault, you may consider contacting a ski accident attorney, such as Larry D. Combs or Sean E. Brown will determine if you have a case.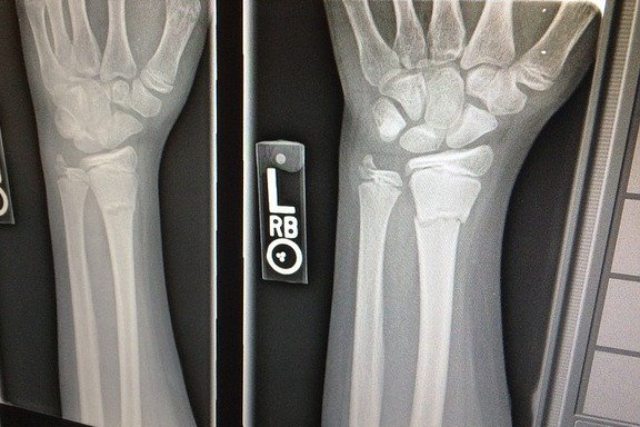 Understanding the Colorado Ski Safety Act
The lawmakers of Colorado wrote and put the Colorado Ski Safety Act into effect in 1979. It states that skiing has certain dangers and risks. Skiing in Colorado means having legal responsibility. Therefore, ski resorts largely depend upon liability waivers to avoid lawsuits. If you do not agree to sign the waiver, you may not ski at the resort. Keep in mind that, oftentimes, you are agreeing not to sue, regardless of the situation, although there are some exceptions.
However, you may not have waived your rights, but it is still a good idea to read the fine print. "A skier assumes the risk of any injury to person or property resulting from any of the inherent dangers and risks of skiing," according to Colorado law. However, no one is policing the mountains and employees may not witness the accident. So, no one will be able to say who was at fault.
During the winter of 2015-2016, thirty-nine people died due to ski accidents, and there were forty-five severe injuries. Our accident lawyers at Combs & Brown care about your safety, and we want you to have fun on the slopes while not becoming a statistic.
Check out our blog for important safety tips like how to keep your toddler safe while they're learning to ski and how to choose the right ski helmets for your kids. If you are involved in a ski accident, our knowledgeable attorneys can help.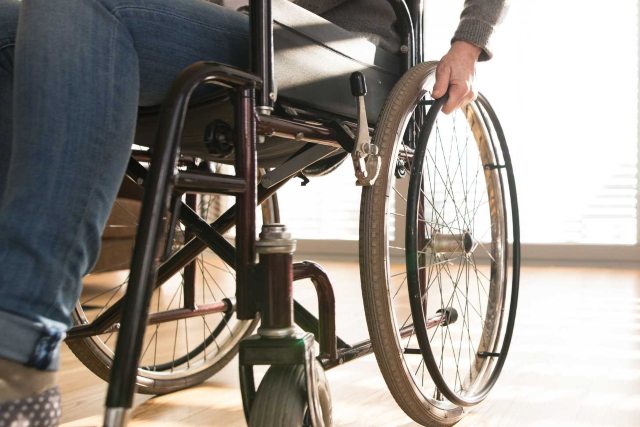 Hire Proper Representation for a Colorado Ski Death
Ski deaths historically mirror national ski accidents. On average, according to Colorado Country, an average of eleven deaths occur each year. Nine out of ten of the skiers were killed during the 2015-2016 season in fatal collisions.
If you decide to go skiing or snowboarding in Colorado, remember to exercise extreme caution. Paying extra attention might make the difference between life and death. However, if you were careful and sustained an injury in a ski or a snowboard accident regardless, make sure to reach out to a local ski accident lawyer with experience in personal injury cases as soon as possible. Any claim against the ski resort or its employees to recover damages for injury or damaged property has to be filed within two years. The longer you wait, the harder it may be to prove your case.
Hiring a reputable Colorado ski accident attorney to represent your case can make a difference between winning a case and being able to recover damages or losing a case and being left to recuperate and pay medical bills on your own. Contact us for a free consultation.