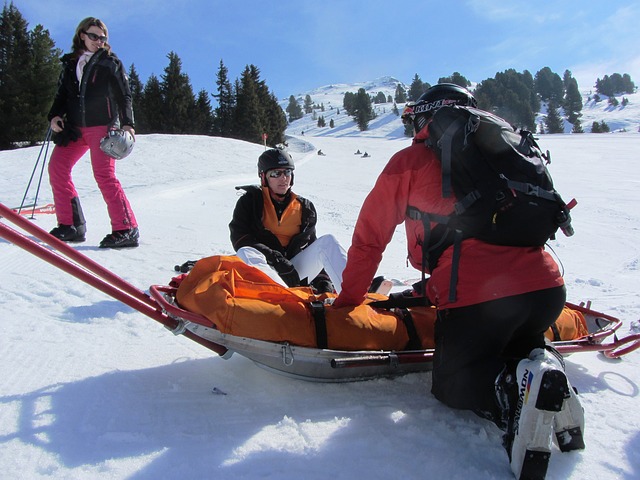 PREVENT TODDLER INJURY WHILE SNOW SKIING OR SNOWBOARDING
Winter is coming to an end, but with Spring Break in full force and many ski areas still open you may be planning a trip for fun in the snow with your kids. Whether in Colorado or elsewhere, among the activities you can enjoy with your kids is snow skiing or snowboarding — of course. Parents take even very young kids out to these activities, so it's important to follow safe practices from the very start to prevent injury while snow skiing. The following are seven tips to prevent toddler injury while snow skiing or snowboarding:
1. WEAR HELMETS.
High-quality, well-fitted helmets are essential for anyone who's skiing or snowboarding, including toddlers. Traumatic brain injuries and skull fractures can occur when the head strikes hard ground, rock, and ice; don't assume that snow offers any protective cover on the earth. A quality well-fitted helmet is one of the best ways to prevent toddler injury while snow skiing or snowboarding.
2. GET THEM FITTED OUT WITH SUITABLE GEAR.
Skiis, snowboards, boots and bindings, goggles, and wrist guards should always be appropriate in fit for the child's age, size and weight.
3. DRESS THEM IN WARM CLOTHES.
They should be wearing layers of clothing, including clothes with insulation and water-resistant and windproof properties. Because they'll likely be falling over, clothes with extra padding also helps. Make sure to check that their socks aren't getting soaked or that snow hasn't gotten inside their jacket or coat to soak into their clothes. (Our family likes SmartWool Socks.) Don't neglect to protect the extremities (e.g. fingers, ear lobes) from the cold. Hand and Toe Warmers are never a bad idea.
4. CHOOSE SUITABLE TERRAIN.
Stick to shorter, gentler slopes or level ground. Inspect the area for rocks (which could be hiding under snow) and watch out for trees in your path.
5. BRING THE RIGHT SUPPLIES.
Don't forget to bring food and plenty of water when you go out skiing or snowboarding. Bring sunscreen, because sunburn is possible even on a cloudier day in the winter. And have lip balm on you too.
6. WORK WITH A CERTIFIED INSTRUCTOR.
You and your child can start out by working with a certified instructor. In this way, you're more likely to follow the right steps in the right order and in an age-appropriate way. (An instructor might also tell you to hold off on enjoying some of these snow activities until your child is older.)
7. TAKE IT EASY.
Your child should really be participating in these activities for fun and at a pace that's right for them. When they're very young, you might not be able to do much, and that's okay. Even if you're only pulling your child along on some skis in your backyard at a slow pace, that could be the best way to introduce them to the fun of snow sports. Always be mindful of your child's physical and cognitive abilities.
INJURED? CONTACT US.
If a ski accident should occur, feel free to contact us for legal advice and assistance; we will help you work with insurance companies and, in situations where someone's negligence might have contributed to the accident, we can advocate for you if you file a civil suit. Hopefully, these preventative safety tips will help you avoid any accidents to begin with. The best way to have fun in the snow, at any age, is to be mindful of safety.
PREVENT TODDLER INJURY WHILE SNOW SKIING OR SNOWBOARDING: SEVEN TIPS