DUI Lawyers in Steamboat Springs
As the top DUI lawyers in Steamboat Springs, Larry Combs and Sean Brown of Combs & Brown Law Firm are prepared to protect your freedom if you are facing DUI/DWAI charges in Northwest Colorado.
DUI Lawyers in Steamboat Springs
If you have been charged with driving under the influence (DUI) in Colorado, you need an advocate with a comprehensive understanding of the law. DUI and DWAI charges are taken extremely seriously in Colorado, and rightfully so, but they're frequently brought against good people who were wrongfully charged or made a simple mistake. This brief incident should not define your future.
At Combs & Brown Law Firm, LLC, we know how frightening and stressful these charges can be. We likewise recognize that everybody is human and capable of slipping up, including law enforcement. As established DUI lawyers in Steamboat Springs, we have what it takes to mount an aggressive legal defense in order to reduce any prospective criminal charges in your case so you can get your life back on track. Give us a call today at 970-871-7400 for a free consultation.
Understanding Your Colorado DUI Charges
In Colorado, a DUI (driving under the influence) is defined by the law as an occurrence where a motorist is found to have a blood alcohol content (BAC) of .08% or greater while driving a motor vehicle. A DWAI (driving while ability impaired), on the other hand, requires a BAC of only .05% or greater. If the driver is under the age of 21, this number decreases to just .02%.
Under Colorado state law, law enforcement officers must have probable cause to pull over a driver for suspected DUI. Typical indications that a driver is under the influence of alcohol or drugs include swerving into other lanes, failing to stop at intersections, and driving at irregular speeds. Without legal validation for pulling a driver over, the officer might not have a legitimate case that a criminal offense was committed.
It is not unusual for a law enforcement officer to make an arrest without enough proof of misconduct. However, a strong DUI attorney will fight to protect your rights. If the officer did not have probable cause, you might have the ability to successfully refute the DUI charges against you by seeking the legal services of a trusted Steamboat Springs criminal defense attorney.
Why You Need a Routt County DUI Attorney
If you have been arrested on DUI or DWAI charges, your rights, freedom, and future are at stake. Even if you have been wrongfully charged, trying to handle the situation by yourself could be a grave mistake. While the justice system should work to protect the rights of all, innocent people all too often face life-changing convictions due to the fact that they didn't have the help of a criminal defense attorney. If ever there was a time to work with a criminal defense lawyer, it's now.
According to noduicolorado.org, 151 DUI arrests were made in Routt County, 94 in Moffat County, and 147 in Grand County last year. This website provides a further explanation of the consequences of a DUI conviction. 
The penalties for a DUI in Colorado will depend upon a few elements, the primary two being the BAC of the driver and whether they have any previous DUI/DWAI convictions. When facing a first-time DUI charge, depending on their BAC, a driver can face up to a year in jail, as well as alcohol classes, community service, fines of up to $1000, and the requirement of installing an ignition interlock device in their vehicle. These penalties can be even steeper with successive DUIs.
Additionally, even if it is only your first DUI, your license can be suspended for up to nine months. This can prove incredibly disruptive if you need your car to go to work or if you drive trucks to run a ranch. Many people find DUI convictions limit their employment prospects and frustrate their family obligations. Other restrictions, like avoiding places that do not serve alcohol, place a strain on social lives. As such, it's clear that facing a DUI is no small matter and requires the attention of a good criminal defense attorney.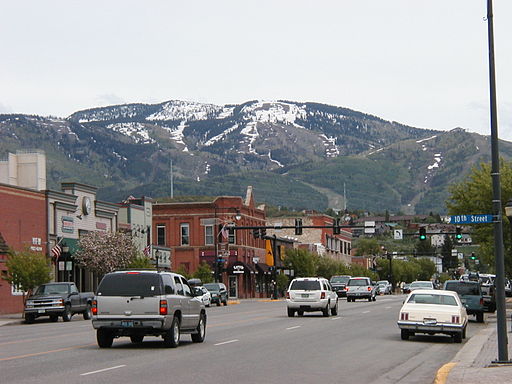 Top DUI Defense Team in Steamboat Springs
Mistakes happen. When they do, you need a knowledgeable criminal defense lawyer to represent you. 
At Combs & Brown, we use over 30 years of combined trial skills to defend DUI charges. We understand the Colorado DUI laws and court system and will make every effort to obtain the most beneficial result for your situation. As your Steamboat Springs DUI attorneys, our job is to listen to your story, guide you through your options, and present your truth in the very best light to the prosecutor, the DMV, and, if needed, the jury.
DUI cases are never completely cut-and-dry. The arresting officer may have made mistakes in your sobriety test or violated your constitutional rights. If you were accused of driving under the influence of marijuana, there is no test in existence to prove you were impaired at the time. That burden of proof is on the state, and it may not have the evidence for a conviction.
Utilizing our skills, resources, and experience, your Combs & Brown criminal defense attorneys will examine these possibilities to find a way to dismiss your criminal charges. If it appears you were driving under the influence, we will inform you of your options so we can plead down your penalties and allow you to move forward with this merely being a lesson learned.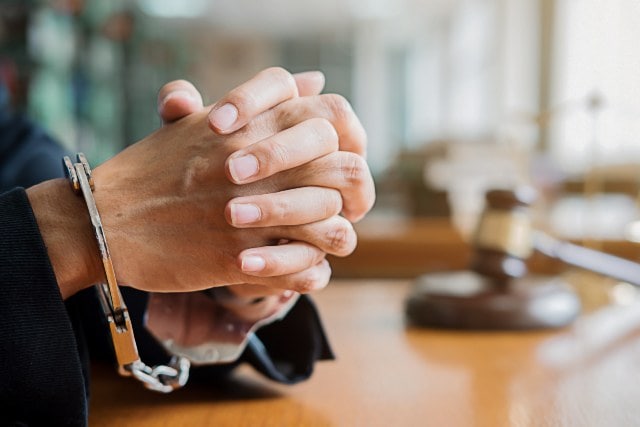 Consult with an Experienced Attorney ASAP for Individualized Defense
Even if you feel this situation is hopeless, it is still worth it to consult with a criminal defense lawyer. This is often a frightening experience, especially for first-time offenders. There may be options that you have not considered.
The criminal justice system is defined by deadlines and strict procedures. Time is of the essence, so if you were arrested for DUI, do not delay. Contact us today to schedule a consultation so we can start working on your defense strategy immediately.