Now Serving Glenwood Springs and Aspen
BOLDLY FIGHTING FOR JUSTICE
DECADES OF EXPERIENCE
Our Legal Specialties

Criminal defense attorneys in Glenwood Springs, CO, at The Combs & Brown Law Firm, LLC will boldly fight for justice on your behalf if you are facing criminal charges.
Work with the Best Attorneys in Glenwood Springs and Aspen, Colorado
When facing a relentless criminal justice system, having a dedicated legal advocate by your side is a must. Standing among the top criminal defense firms in Northwestern Colorado, Combs & Brown Law Firm, LLC is unwavering in its vigorous legal representation of those facing criminal charges. Our practice areas range from DUI cases to drug offenses, hunting and fishing violations, domestic violence, and sex crimes.
If you have been arrested for a misdemeanor or a felony, don't wait. The sooner Garfield County, Colorado, lawyers examine your situation, the better. We will work hard to see if there are grounds for dismissal of your case. If there aren't, we'll be ready to fight back to get you the best possible outcome.
With several decades of combined experience, we bring together our extensive skills, resources, and passion for litigation to build an unparalleled record of success. If you or a loved one is facing criminal charges in Garfield County, CO, we will do everything in our power to protect your rights and restore your good name.
Combs & Brown: Glenwood Spring's Premier Legal Defense Team
As Northwest Colorado's most trusted legal team, criminal defense lawyers Larry Combs and Sean Brown know that it's all too easy for good people to fall into unfortunate situations. That's why we work tirelessly to drop charges and lower penalties for individuals who have been wrongfully or unfairly charged with crimes in Northwestern Colorado, enabling them to get back on their feet.
Call Now to Speak With An Attorney 970-871-7400.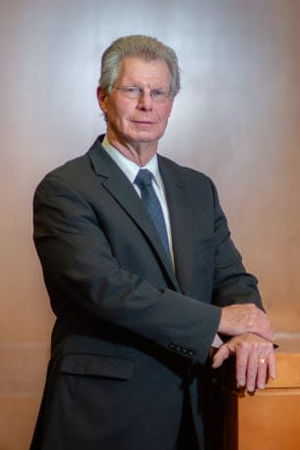 Larry Combs, Glenwood Attorney
Attorney Larry Combs was admitted to the Indiana, Florida and Colorado Bars in 1973, 1985, and 2000, respectively. With extensive experience in criminal defense, Larry understands that bad things happen to good people. He'll strive to get you the best possible outcome based on your individual circumstances.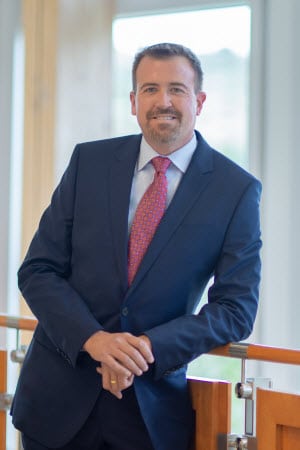 Sean Brown, Glenwood Attorney
Attorney Sean Brown was admitted to the Illinois, Alaska, Kentucky, Washington and Colorado bars in 2000, 2002, 2008, 2012, 2017, respectively. He has been practicing law since 2000. In this time he has aggressively fought for his clients' rights, and reached countless successful results for his clients who faced criminal charges.
Sara Smith, Glenwood Attorney
Sara is intricately familiar with DUI cases and is a fierce advocate for her clients. Being charged with a DUI is no small matter and Sara is adept at handling DUI cases. Sara is the exact attorney you want fighting for you in your DUI matter, she will walk you through each step of the legal process and will help you feel like you are not alone.
You Need the Top Criminal Defense Attorneys in Garfield County CO
Being arrested and facing the criminal justice system without a criminal defense attorney and a law firm on your side can be personally, professionally, and financially devastating. A conviction can lead to major repercussions, including jail time, fines, loss of a professional license, civil liability, and a blow to your reputation, so it is vital to have strong and aggressive legal representation from the very start of your case.
The Combs & Brown criminal defense lawyers are well-versed in the continuously changing criminal laws in Colorado, bringing integrity and experience to each and every case. Your Glenwood Springs criminal defense lawyer will be your ally every step of the way, from informing you of your rights and duties to constructing a strong defense strategy and negotiating the best possible deal for your case.
Regardless of the matter, attorneys Larry Combs and Sean Brown understand that when people face legal challenges, the legal system can often be overwhelming and unforgiving. With over six decades of combined experience defending those facing serious state and federal criminal charges, our law firm can help you to navigate your legal issue and aggressively fight for your legal rights. Aggressive, dedicated, reliable, and honest, we pride ourselves on our client care and overall experience. See the Combs & Brown difference yourself — reach out to a Glenwood Springs lawyer now for a free consultation.
Glenwood Springs Personal Injury Lawyers With Experience You Can Count On
If you or someone you love has been injured or killed due to someone else's negligence, our personal injury attorneys are prepared to stand by your side and advocate for the compensation and closure you deserve.
For example, suffering an injury in a ski or snowboarding accident can lead to a catastrophic injury or even death. An injured individual may have the right to obtain compensation, including medical expenses as well as emergency transportation costs. However, they'll need a skilled ski accident attorney in Glenwood Springs, Colorado, to prove the injury occurred due to someone else's negligence. That means they can make the difference between facing devastating medical bills and recovering in peace.
No matter how a personal injury occurred, you shouldn't settle your claim with an insurance company without legal representation, unless you know what you're doing. Our personal injury lawyers will never allow any insurance company to take advantage of our clients or their situations.
At Combs & Brown, we have extensive experience representing injured victims and their families in a wide range of personal injury cases. These include the following:
Car accidents
Bicycle accidents
Motorcycle accidents
Truck accidents
Ski and snowboard accidents
Sexual abuse cases
Wrongful death cases
No matter what you are going through, know that you do not have to go through it alone. With Combs & Brown on your side, you can focus on what matters most — your recovery — while we get to work holding those responsible accountable so you can begin moving forward.
Why Choose Combs & Brown?
Award-Winning Trial Attorney
Experienced Representation
Numerous Favorable Verdicts
QUESTIONS ABOUT A CRIMINAL DEFENSE ISSUE IN COLORADO? CONTACT COMBS & BROWN TODAY.
Glenwood Springs Attorneys Defending Misdemeanor and Felony Charges
Combs & Brown Law Firm is located in Glenwood Springs and Steamboat Springs, CO. We are offering phone consultations to those who may be out of state or would just like to begin consultation over the phone. We welcome clients from Colorado, Alaska, and other states across the country. We frequently work with clients in Routt County, Moffat County, and Grand County in Colorado. This includes the municipalities of Craig, Hot Sulphur Springs, Oak Creek, Milner, Hayden, and Steamboat Springs, Colorado.
Harnessing decades of criminal litigation experience, our team of criminal defense attorneys knows how to analyze Colorado law to our clients' advantage. Our Glenwood Springs Colorado criminal defense lawyers are passionate about their work and fearlessly pursue favorable outcomes in a range of practice areas, including:

Hunting & Fishing violations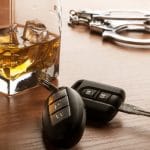 Personal injury cases involving ski & snowboarding accidents
If you are charged with a felony or a misdemeanor in or near Glenwood Springs, CO, do not put your freedom, future, and reputation at risk by attempting to fight your charges alone. Don't forget you have the right to remain silent. Exercise this right and call an experienced attorney.
Let an experienced criminal defense lawyer take command of your legal issue and ensure your rights are protected. Contact a trusted criminal defense attorney at Combs & Brown Law Firm today. Our law firm will put 60 years of combined experience to work to fight for your rights and help you move forward with your life.
Contact a Glenwood Springs Criminal Defense Attorney Today
A criminal conviction can destroy your life in an instant. If you are being investigated for criminal charges in Garfield County, Colorado, it is vital that you do not talk to the authorities. In spite of what officers might say, they are not there to help you. Instead, contact a criminal defense lawyer as soon as possible.
At Combs & Brown Law Firm, we know that when you are faced with criminal charges, it's all too easy to get entangled in a complex and challenging process that can have instant and pervasive impacts on your life. As your Glenwood Springs criminal defense lawyers, Combs & Brown practice law with the utmost standards of professionalism and empathy, always upholding the aim to ensure that our clients' rights are protected. We are not daunted by the system, so let us fight on your behalf. Contact our Glenwood Springs, Colorado, office today for a FREE consultation.
LET'S GET STARTED
We're here to help answer your questions. Judicial matters can be complicated, our experts are on hand to help inform you of every aspect regarding your topic. We take great pride in using our expertise for you and look forward to hearing from you.