How to Report a Car Accident in Colorado: A Complete Guide
Knowing how to report a car accident in Colorado can help protect you and your loved ones in case of bodily injury or property damage. Here's how.
How to Report a Colorado Car Accident
Have you been involved in a car accident in Colorado? If you have, then one of the most important things you need to do is report it as soon as you can because what you do in the immediate aftermath of a crash can have lasting consequences.
At Combs & Brown, we know that after a crash, it's easy to delay or even fail to take this step correctly because of confusion and shock. However, since when and how you make this report often determines how strong and successful your future car accident claim will be, it's important to be decisive throughout the process.
Thankfully, this article has all the critical steps you need to take to report a car accident alert as well as what you need to know to have the most desirable outcome.
The Basics of Reporting a Colorado Auto Accident
As soon as a motor vehicle accident happens, the first thing you should do if you can is to call the police. Your aim should be to report the crash and have a police officer inspect the scene as quickly as possible. On top of that, get treated instantly if you have encountered any serious bodily injury. Contact your insurance company so that they too know about the crash and accident investigation.
It's particularly important to take action to receive emergency responders when there are pedestrians, passengers, or other drivers involved who you think may require medical attention or assistance to clear any wreckage or debris.
When the police get there, they will record all the necessary details about the traffic crash, including how the accident occurred. Among other things, this includes the date, time, and location of the accident, as well as the contact details of everyone involved in the car crash. They will also interview everyone involved in the accident, take photos of the accident scene, and report whether anyone violated any traffic laws before the accident.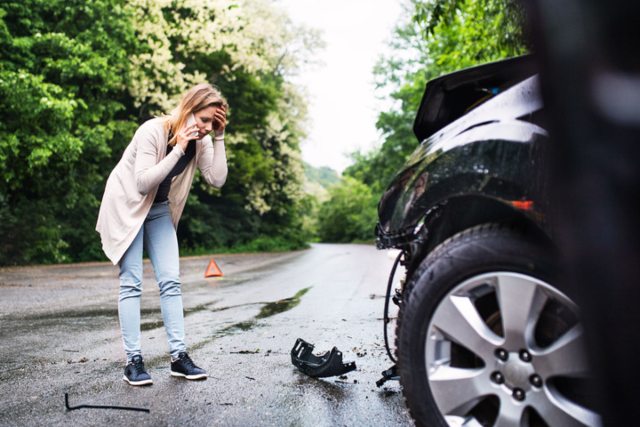 What Residents Should Know About Colorado Car Accidents
The State of Colorado has more than four million licensed drivers. Car accidents frequently occur here, and many residents, unfortunately, don't know much about what to do when they're involved in one.
Many drivers fail to file an accident report with the proper authorities, instead opting to exchange information with the other parties involved without official documentation of important details regarding the conditions of the accident.
One of the reasons many Colorado residents fail to file an accident report is because they think that an accident is minor. However, even the most seemingly minor accidents can lead to property damage or bodily injuries that do not present immediately after an accident.
If you think that the accident is not serious, you don't have to call 911. In the city of Steamboat Springs, there is a non-emergency police line that you can dial to report the accident: (970) 879-1144. Other cities also have non-emergency numbers for their local police station; in Denver, for example, drivers can call (720) 913-2000 to file a police report with the help of a law enforcement officer.
No matter which route you go to report an accident, what matters most is that you've alerted a local law enforcement agency, which could protect you if you ultimately need to file a legal claim with the insurance companies against the other party for personal injury damages such as medical bills or private property damage.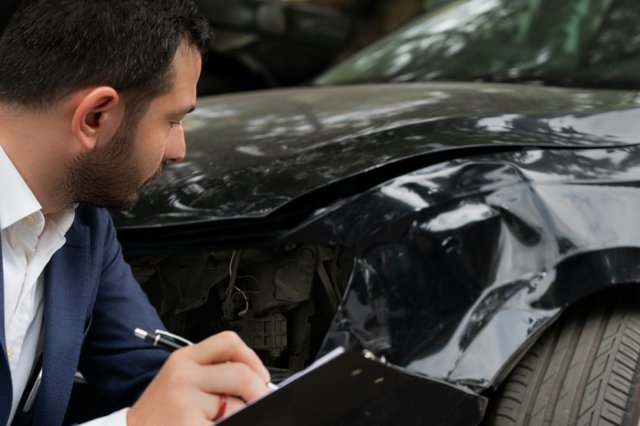 Understanding Colorado Car Accident Reports
Colorado law requires that drivers report accidents when certain circumstances exist. According to Colorado law 42-4-1606, you need to make a report of a car accident that led to private or public property damage or injury as soon as possible to the nearest police agency. If the police show up but find that the accident doesn't warrant a report, they may still write it if you ask them to do so.
Colorado State Patrol allows people to report a minor accident online on the Colorado DMV website.
Note that you may pay a fine of up to $300 and spend 90 days in jail if you fail to report a car accident in Colorado because it's a class two misdemeanor traffic offense. You can be charged with a class one misdemeanor offense if the accident that you failed to report involved an injured person, or a class four felony if the injury is very severe, such as a traumatic brain injury or a soft tissue injury requiring multiple surgeries.
Failing to report an accident in which someone died attracts a class three felony charge.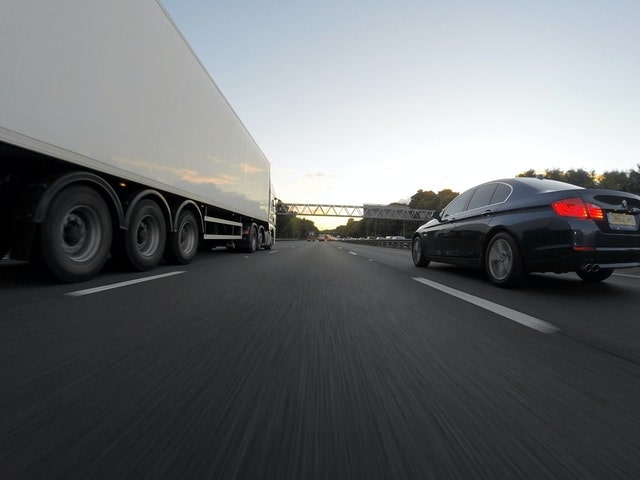 How to Read Your Colorado Car Accident Report
Colorado's Traffic Accident Report usually contains a wide range of codes, symbols, and abbreviations that many drivers have a hard time understanding when they read it for the first time. Here's what you can expect on each page:
The first page contains over 83 sections dedicated to various aspects of accidents. The information a law enforcement officer includes in the boxes can make a huge difference in how you're compensated for the accident.
To be safe, ensure you agree with the assessment of the police officer regarding your vehicle's damage in the location labeled "Trailer VIN." Also, confirm what the abbreviations mean. For instance, "T.U" means Traffic Unit Number, "Inj.Sev." means injury severity, "oo" means no injury, and "Pos" refers to the position of occupants in the car.
On the second page, you'll find a description of the accident. You'll see boxes containing double letters, such as "BB," which apply to accidents involving commercial vehicles. The "AA" box denotes the carrier type, while the "DD" denotes the number of axles the truck has. Be on the lookout for "JJ," too; it tells you whether there were any hazardous materials released during the accident.
The last page usually contains information regarding fatal accidents. Look for the label that reads "Accident Avoidance Maneuver." This area will indicate whether or not the driver did anything to avoid causing the accident.
Next, pay attention to the bottom half of the page labeled as "(D)." If the police officer marked "Yes" for the other driver's vehicle, it means that the driver was drunk. In these cases, an experienced Steamboat Springs car accident lawyer may be able to assist you in pursuing legal action against them.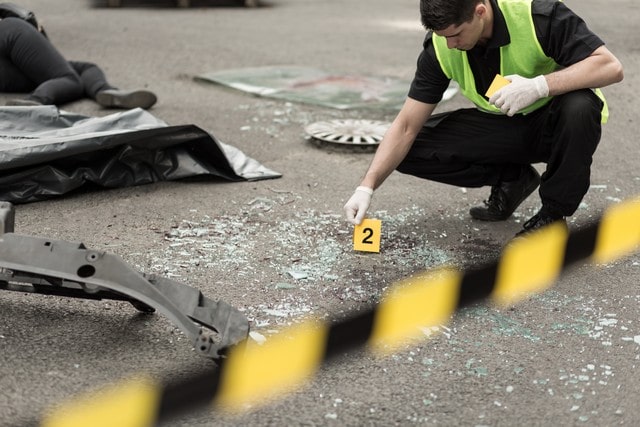 Colorado Traffic Accident Report Codes
As earlier mentioned, to understand your situation and opportunities after the accident, it's important to know some of the most common accident report codes. 
For instance, you'd have a stronger case if you realize that the police officer included "code 221" that indicates that the other driver changed lanes when it was unsafe to do so, which could be grounds for a personal injury lawsuit. To learn more about the common accident codes in Colorado, take a look at this guide published by the Colorado Department of Transportation.
Why Is It Better to Have Police Complete an Accident Report?
Car accidents are disastrous and cause property damages. Though there is a fair way to get paid for your losses, you need to have a proper report. An accident report completed by a police officer is worthwhile because they will note things without being biased. That means the police report may contain key evidence of an accident case.
Each and every detail of the damage, cause of the accident, details of injuries, and whatnot – police include everything in the report. These details help you strengthen your case when filing the claim in court.
Usually, the police will include details including (but not limited to)
Who, What, When, Where: The police will include time, date, day, and details of the place where the accidents occurred. This will help you prove that the accident has happened if any of the other parties think of denying it in the first place.
Contact Information: The police is discreet about keeping the contact details of not only the victim, the liable person but also the witnesses. During the uncertain times when you aren't even sure about taking care of yourself, keeping note of contact details is a tough thing to do. However, the police will promptly note down these things.
The Primary Statement: Right after you get conscious enough to talk to someone, police will note down the statement of each person involved in the accident. These statements will definitely help you determine the direction of your case in the trial.
Photographs: In addition to all primary contact details, the police officials will capture exactly what happened at the accident scene. They will take pictures and videos to keep a record of things.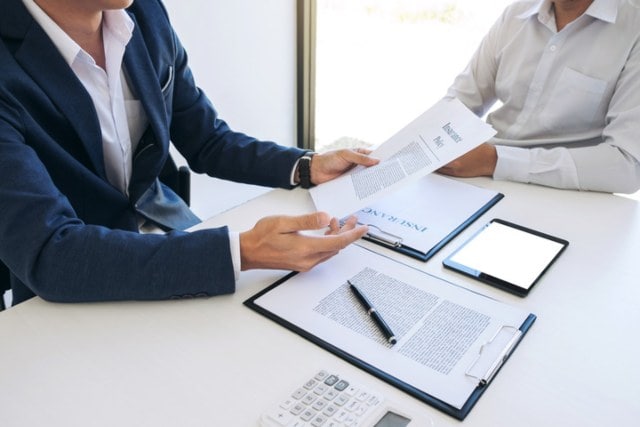 How Long Do You Have to Report a Car Accident in Colorado?
If the police officers are not alerted to arrive at the crash scene, you have only 60 days to file a report at the Colorado Department of Motor Vehicles website. As earlier mentioned, failing to do so within this duration can attract a fine and a jail term.
But, if you report the accident online, it will not be investigated by law enforcement, and it will not result in a police report. A police officer will not arrive at the crash scene, gather evidence, or talk to witnesses. However, the accident information will be kept for record purposes.
Bear in mind that if you are going to file a crash report online, you should also provide the other driver with your insurance information, as well as your name and telephone number.
If you are unsure about the process of filing a crash report in Colorado, especially if you or a loved one sustained a serious injury, you may want to seek legal advice from a local attorney. To find out more about your potential legal options, reach out to Combs & Brown as soon as possible for a free consultation. We look forward to assisting you!
What Should I Do After Reporting a Colorado Car Accident to Police?
Once you have reported the case to the police, your next step should be connecting with an experienced attorney and understanding your case. To file an accident claim, you need to understand the facts and details of your case to predict its direction.
An experienced lawyer with a complete understanding of Colorado State Law will guide you through the claim filing process. He/she will help you prepare the counter statements of the other party's statements in the court. Moreover, the attorney will prepare a complete strategy to deal with things and bring the best outcomes.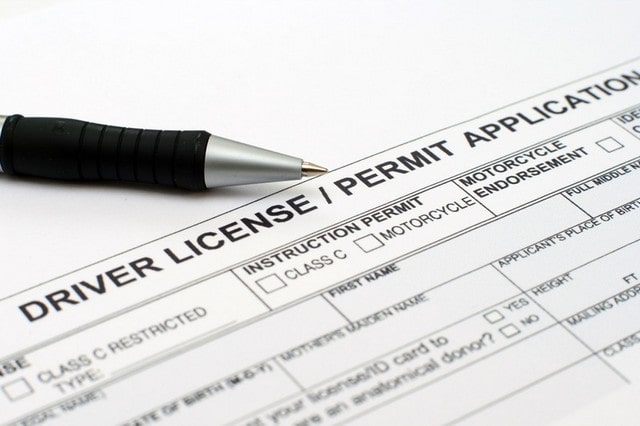 Find a Car Accident Attorney in Colorado
Finding a car accident attorney in Colorado is challenging. You need to be careful about their work experience, expertise, and how well they understand the laws. During critical times of accidents, keeping note of these things is hard.
The best way is to get a free consultation from experienced attorneys and discuss your legal options. This way, you will be able to find the best attorney to help you out.
How will a Car Accident Attorney Help?
Even if you think that it was a minor accident, you still need an attorney to help you protect your rights. The attorney will help you prepare everything from filing the claim, the case strategy and compensation amount based on the sufferings and pain you have to go through.
Moreover, if the accident involves negligence from the other party, the attorney will help you make him liable for his actions and take the responsibility as the court orders.
Here are some ways an attorney will help you.
Provide Legal Advice
The foremost thing you will receive as the biggest help from your personal injury attorney is legal counseling and advice. Many victims of car crashes think that they are liable for the accident, and their sufferings will be doubled if they take the legal route.
However, the insurance companies and the liable party take advantage of this mindset. So, ultimately you become the one at a loss.
To protect you from such damages, it is necessary that you understand your case. Your attorney will help you with this and provide legal advice on what you should do next.
Represent Your Case in the Court
Once you file your case, your attorney will prepare a case strategy to represent your case in court. During this time, your first priority is to recover. Your attorney will talk to your doctors and obtain your medical records, talk to the other party, witnesses of the crash, and skim through the data provided by the Denver police department.
Based on these facts, he will prepare a case strategy to help you protect your rights in court.
Fight for Justice
When you are suffering from accident injuries, your attorney will be the one to protect your rights in court. He/she won't let the case lead in a direction that will cause any harm to you.
Help You Receive Maximum Compensation
To all the suffering and pain you have been through, your attorney will help you get compensation for it. He will help you calculate the expense of your hospital bills, property damage in the accident, and the amount of emotional distress and pressure you have been through.
Moreover, he will include the days you spend in the hospital and can't do any work to afford your expenses.