Reputable Federal Criminal Defense Lawyer in Steamboat Springs, Colorado
When facing federal criminal charges, you may feel at the end of your rope. The right federal criminal defense lawyer is the best option to consider.
Understanding What a Federal Criminal Defense Lawyer Does
You hope never to need the services of a federal criminal defense attorney, but depending on the circumstances life presents to you, you may be accused of federal crimes. Whether they are founded in truth, exaggeration, or complete fabrication, you will likely experience extreme emotional, financial, and psychological stress.
These charges not only impact your finances, your freedom, and your reputation, but they also adversely affect your loved ones. 
Using legal advice, negotiation skills, and superior courtroom strategies, a federal criminal lawyer may provide legal representation in courts across the U.S. If you are located in the Steamboat Springs area, choose a nearby criminal defense lawyer who serves the surrounding Colorado areas. This makes having regular appointments more convenient so planning your strategy is less of a hardship.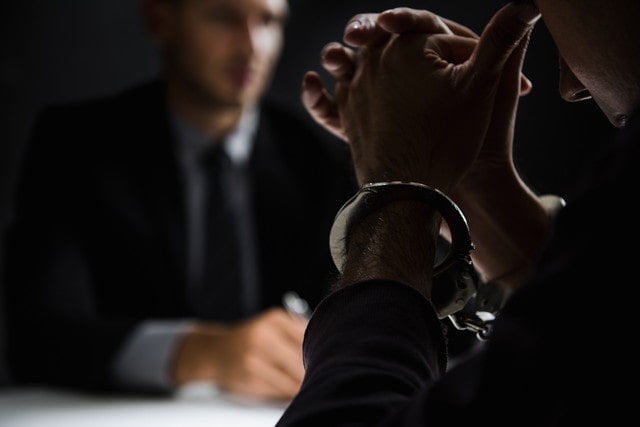 Who Requires a Federal Criminal Defense Attorney?
Although many people feel that they are innocent and the truth will protect them, many circumstances may be presented to the grand jury that can cause innocent people to face severe fines and prison time. A federal criminal defense attorney will explain your legal rights and represent you in court.
You need to know your rights and defense options. Although some crimes can be prosecuted at the state and federal levels, the federal government is active in prosecuting those federal charges that occur across the country.
Plus, they have the resources to do so. A criminal defense attorney might be able to help you through this trying time.
Best Federal Criminal Defense Attorney
When you are accused of a major crime, you want the best federal criminal defense lawyer. The right law firm will be able to advise on and litigate any federal criminal activity of which you have been accused.
For example, if you face charges for a white-collar crime in Colorado, you should hire an attorney experienced in handling these matters. On a similar note, hiring a lawyer with a successful history of defending clients accused of these offenses is wise if you are charged with a violent or drug-related crime. Select an attorney in Steamboat Springs, CO, to provide your best criminal defense.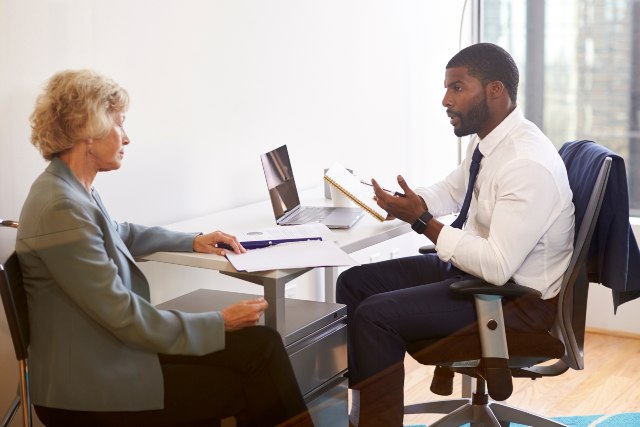 Hiring a Federal Defense Attorney for Violent Crimes
Although federal prosecutors have the support of the federal government to pursue a case, a federal defense attorney has the drive and determination to use federal law to ensure you get the optimal outcome for your situation. They can use various approaches to fight charges for violent crime that may result in the case being dismissed or reduced.
Examples of federal cases that involve sex crimes or violent crimes include the following:
Assault
Child pornography
Gun charges
Homicide
Human trafficking
kidnapping
Molestation
Prostitution
Rape
These catch the eye of the Federal Bureau of Investigation (FBI) when crimes occur across the country. However, they may also be subject to state criminal charges and serious federal criminal defense matters when clients are accused of enacting these violations throughout the U.S.
Choosing experienced federal criminal defense attorneys may help you reduce the amount of time you spend in federal prison and the number of fines you may be required to pay. Your case might even result in having your federal crimes dismissed entirely.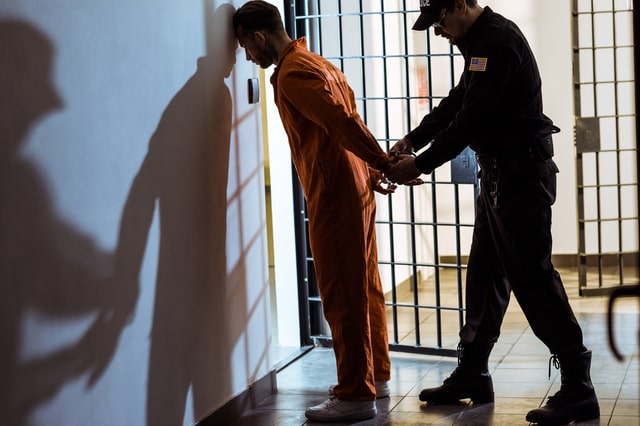 Experienced Federal Criminal Attorney for Controlled Substances
An experienced federal criminal attorney knows how to protect your rights when facing federal criminal charges. With many charges that involve controlled substances, the penalties vary widely depending on the classification of the drug, the amount, and whether you have prior convictions.
If you are charged with a federal crime, you want to take all measures available to ensure you don't end up in the justice system. Convictions involve jail or prison time and hefty fines, and a criminal record that will follow you throughout your life.
Common federal drug charges include the following:
Drug trafficking
DUI
Manufacture
Possession
Trafficking
Choosing a criminal defense attorney for legal representation in the federal courts may feel like a complicated matter. Clients should strive to select one with extensive experience defending charges in federal court, whether in front of a federal judge or a grand jury.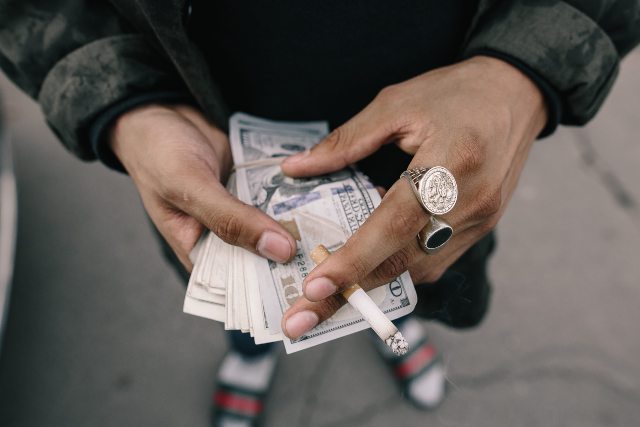 How to Choose a Federal Criminal Defense Attorney for White-Collar Crimes
Suppose you wonder how to choose a  criminal defense attorney for white-collar crimes. In that case, you should do adequate research to ensure the law firm you select has successfully advocated for multiple clients charged with these crimes. You want one willing to spend the time sifting through a large amount of paperwork and evidence that may be used in building your defense.
White-collar crimes are among the most common federal charges. Many of the offenses labeled "white collar" include, but are not limited to the following:
Bank fraud
Computer crimes
Conspiracy
Embezzlement
Extortion
Forgery
Identity theft
Money laundering
Securities fraud
Tax crime
Theft
Wire fraud
When you face federal charges, you want a defense strategy for your particular case, whether it involves getting the charges dismissed or striking a plea bargain before the trial. That is one reason it is wise to obtain legal counsel as soon as possible.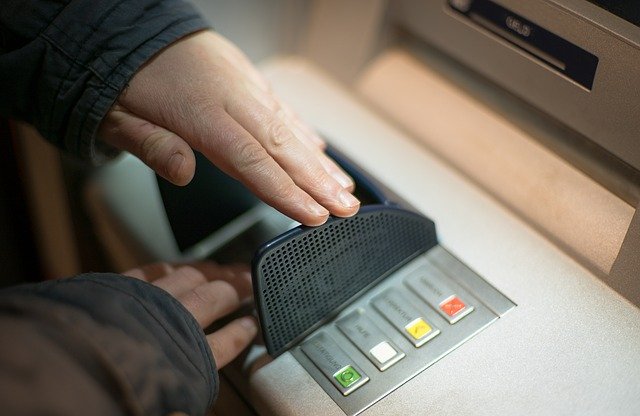 How Much Does a Criminal Defense Lawyer Cost?
You may find yourself wondering how much a criminal defense lawyer costs. This is often partly determined by the federal sentencing guidelines for the specific federal criminal law you are charged with violating, as each step in the process adds additional expenses to your defense. Skilled law firms will take a multi-step approach:
Criminal investigations of the facts to find a weakness in the prosecution's case 
File legal motions to dismiss the case or drop certain charges
File legal motions to suppress specific illegal evidence 
Motion to prevent prosecution testimony of certain witnesses 
Present a legal defense to the charges 
Represent you and present a strong case at the trial
Federal criminal defense lawyers continue to be available to their clients after the federal criminal case is over for additional consultation to handle any appeals and further navigate any new cases that may arise.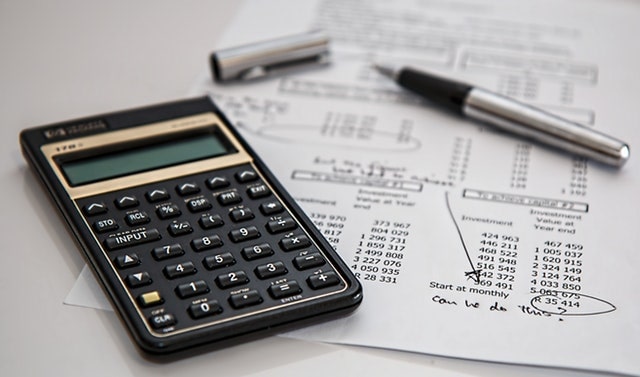 Things You Need to Be Careful About in Federal Defense Case?
In a federal criminal case, it is difficult to navigate through the details and process on your own. There are many things where you need the help and guidance of experienced federal criminal lawyers. Having an experienced lawyer can help you go through the federal criminal investigation smoothly. However, there are a couple of things you have to be careful about during your federal criminal trials.
1. Pleading Lawyer isn't a Good Option.
Your federal defense lawyer should be the one who knows the strategy to defend against the charges of federal offenses. A lawyer with an approach to pleading guilty regardless of the facts of the case would be a serious loss to you. Though pleading guilty helps resolve cases, it doesn't apply to each and every case of the federal criminal justice system.
An experienced federal criminal lawyer will analyze the facts of your case, create a defense strategy and protect your rights in the court strategically.
2. Avoid to Interfere with Your Defense
Based on the facts of your case, your lawyer will prepare a defense strategy to represent your case in court. The strategies will include everything to help you avoid or minimize the federal criminal penalties.
Many people tend to interfere with the statements made by the attorney in the court, leading to weakening their case. This is why, if you have hired an attorney, trust his skills and let him protect your rights in court.
3. Arrest and Conviction aren't the same.
Many people think that being arrested as a suspect of a charge and being convicted are the same. But there is a huge difference. If you have been charged as a suspect, then you will be held by police for a limited time. You can consult with attorneys to represent you in such situations as they definitely affect your reputation.
4. Expertise and Experience of your Lawyer
The success of each federal defense case depends on the expertise and experience of your lawyer. The pathway he chooses to represent your case in front of federal judges is what determines his success. If your attorney has years of experience in federal defense and other related criminal defense cases, it is best to ask him for legal advice on your case. With his experience, he can help you bring the best outcome.
5. Don't wait to Hire a Lawyer.
If you have been charged with a criminal conviction, it is best to consult with an attorney right away. Federal investigations laws are already complex, and if we add the delay, things will become hard enough to deal with.
The best option is to seek legal help right away. Discuss your case with experts and ask for their guidance and help to bring the best out of your federal defense case.
Preparing Your Federal Criminal Defense
Waging a federal criminal defense in the district court takes skill and finesse. Although you are technically "innocent until proven guilty," you want to start developing your criminal defense as quickly as possible. The prosecution has already been constructing their case against you.
Even innocent individuals don't always understand that their freedom should not be left to chance. The right option for receiving a favorable outcome is to hire a qualified criminal defense attorney.
Located at the attorney's office of Combs & Brown, LLC on 100 Park Avenue, Suite 202 in Steamboat Springs, Colorado 80487, the law firm of Combs & Brown is available to help you prevail in your defense. They are familiar with the strategies of local law enforcement agencies, the U.S. attorney, and the area federal judge in a wide range of federal criminal cases. 
Call now for legal advice from a reputable attorney at 970-871-7400. We look forward to assisting you!