Abogados litigantes de Steamboat Springs
LUCHANDO AUDAZMENTE POR LA JUSTICIA

Los abogados de defensa criminal de la firma The Combs & Brown, LLC en Steamboat Springs pelearán audazmente por la justicia en su nombre si está enfrentando cargos criminales.
Trabaje con los mejores abogados en Steamboat Springs, Colorado
Cuando enfrente un sistema de justicia criminal implacable, tener un abogado legal dedicado de su lado es una necesidad. Manteniéndose en la cima entre las firmas de abogados en Steamboat Springs, Colorado, la firma de abogados Combs & Brown, LLC es inquebrantable en su vigorosa representación legal para aquellos que enfrenten cargos criminales, con áreas de práctica que van desde casos de DUI hasta delitos por drogas, violaciones por caza y pesca, violencia doméstica, y crímenes sexuales.
Con más de 60 años de experiencia combinada, traemos nuestras extensas habilidades, recursos, y pasión por el litigio para construir un récord de éxito sin precedentes. Si usted o un ser querido está enfrentando cargos criminales en Steamboat Springs, haremos todo en nuestro poder para proteger sus derechos y restaurar su buen nombre.
Combs & Brown: El Principal Equipo de Defensa Legal
Cómo el equipo de abogados más confiables al noroeste de Colorado, el abogado de defensa criminal Larry Combs y Sean Brown saben que es muy fácil para la buena gente caer en situaciones desafortunadas. Es por eso que trabajamos incansablemente para retirar cargos y faltas pequeñas para individuos que han sido acusados errónea o injustamente por crímenes en Steamboat Springs, Colorado, permitiéndoles volver a ponerse de pie.
Llame ahora para hablar con un abogado  970-871-7400.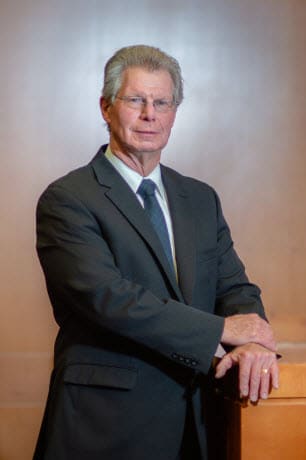 Larry Combs, Abogado en Steamboat
El abogado Larry Combs fue admitido en las Barras de abogados de Indiana, Florida, y Colorado en los años de 1973, 1985, y 2000, respectivamente. Con una extensa experiencia en defensa criminal, Larry entiende que cosas malas le pasan a las buenas personas. Él se esforzará para obtener el mejor resultado posible basado en las circunstancias individuales.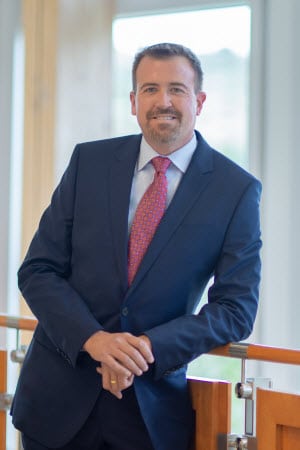 Sean Brown, Abogado en Steamboat
El abogado Sean Brown fue admitido en las Barras de abogados de Illinois, Alaska, Kentucky, Washington y Colorado en el 2000, 2002, 2008, 2012, 2017, respectivamente. El ha estado practicando la ley desde el 2000. Durante este tiempo el ha peleado agresivamente por los derechos de sus clientes, y ha logrado incontables resultados exitosos para sus clientes que han enfrentado cargos criminales.
Necesita A Los Abogados De Defensa Criminal En La Cima De Steamboat Springs
Ser arrestado y enfrentar al sistema de justicia criminal sin un abogado legal de su lado puede ser personalmente, profesionalmente, y financieramente devastador. Una convicción puede llevar a repercusiones mayores, incluyendo la carcel, multas, pérdida de una licencia profesional, responsabilidad social, y arruinar su reputación, así que es vital tener una representación legal fuerte y agresiva desde el comienzo de su caso.
Los abogados de defensa criminal de Combs & Brown están bien actualizados en las leyes que constantemente cambian en Colorado, trayendo integridad y experiencia para cada caso particular. Su abogado de defensa criminal será su aliado en cada paso del camino, desde informarle sus derechos y tareas hasta construir una estrategia de defensa sólida y negociar lo mejor posible un trato para su caso.
Sin importar el asunto, los abogados Larry Combs y Sean Brown entienden que cuando la gente enfrenta retos legales, el sistema legal seguido puede ser abrumador y no tener piedad. Con más de seis décadas de experiencia combinada defendiendo todos esos cargos criminales serios, podemos ayudarle a navegar por su problema legal y pelear agresivamente por sus derechos legales. Agresivos, dedicados, confiables, y honestos, nos enorgullecemos de tener un cuidado al cliente con nuestra experiencia general. Vea la diferencia de Combs & Brown usted mismo — contacte a un abogado ahora para una consulta gratuita.
El Abogado De Confianza En Steamboat Springs CO
Nuestros clientes no son 'Sólo un caso' — sus cargos legales son tratados directamente por todo lo que aprecias. Con esto en mente, sus abogados de defensa criminal Combs & Brown se tomarán el tiempo para analizar y conocer su situación legal. Trabajamos duro para entender sus preocupaciones y la singularidad de su caso, y usted siempre puede esperar un consejo legal por parte de nosotros. Su abogado nunca lo va a presionar para asumir un acuerdo de culpabilidad o asentamientos — si quiere proceder a un juicio siempre será su decisión.
"Sr. Brown, gracias a ambos por mantenerse firmes por mi. Lo necesitaba. Ustedes siempre tendrán mi apoyo y gratitud." – Michael
Todos merecen la mejor defensa posible. Sin importar el tipo de cargo criminal que esté enfrentando, la firma de abogados de Combs & Brown está aquí para guiarlo a través del proceso legal y pelear sus batallas legales con tanta pasión y tenacidad cómo usted lo haría. Cómo sus abogados de defensa criminal, trabajaremos duro para asegurar que no se va a decepcionar por el servicio personalizado que brindamos. Contáctenos hoy para agendar una consulta gratuita y que tenga esa paz mental que necesita a través de este reto.
¿Por Qué Elegir A Combs & Brown?
Abogado litigante premiado
Representación experimentada
Numerosos veredictos favorables
Consultas de casos gratuitas
¿PREGUNTAS SOBRE ALGÚN CASO DE DEFENSA CRIMINAL EN COLORADO? CONTACTE A COMBS & BROWN HOY
Abogados de Steamboat Springs Que Defienden Casos Por Delitos Menores y Graves
La firma de abogados de Combs & Brown está ubicada en Steamboat Springs, CO. Ofreciendo consultas telefónicas a aquellos que pueden estar fuera del estado o que simplemente requieren una consulta por teléfono, le damos la bienvenida a clientes de Colorado, Alaska, y otros estados en todo el país. Trabajamos frecuentemente con clientes en el Condado de Routt, el Condado de Moffat, y el Condado Grand en Colorado. Esto incluye a los municipios de Craig, Hot Sulphu Springs, Oak Creek, Milner, y Steamboat Springs, CO.
Aprovechando décadas de experiencia en litigación criminal, nuestro equipo sabe cómo analizar las leyes de Colorado para ventaja de nuestros clientes. Nuestros abogados de Steamboat Springs son apasionados por su trabajo y sin temor a perseguir resultados favorables en un amplio rango de áreas, incluyendo:

Violaciones por Caza y Pesca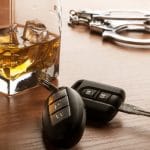 Crimenes Por Delitos Menores




Casos de lesiones personales que involucran accidentes en ski y snowboarding
Si usted está multado por un delito grave o un delito menor en o cerca de Steamboat Springs, CO, no ponga su libertad, futuro y reputación en riesgo intentando pelear sus cargos por sí sólo. Deje que un abogado de defensa criminal con experiencia tome el mando de su caso legal. Contacte a un abogado de defensa criminal de confianza en la firma de abogados de Combs & Brown hoy.
"I wanted to drop you a note and thank you for your help in my trespass matter. Without your assistance, there is no doubt that I would have been forced to proceed with the trial. I can't overstate my appreciation for your assistance throughout the process and please let me know if there is anything I can do to repay the favor."
Mike
"Larry, thank you for all you have done to help our family. We are forever grateful for all your help."
The V Family

"Larry Combs helped out our 19-year old son with the 3 misdemeanors he obtained after one night of bad decisions. Our son had no prior convictions and is a good kid. Larry was able to get one charge dropped and 2 charges deferred once the useful public service and the required class are completed. Larry is very honest, knowledgeable, timely, professional and a great advocate for my son. We hope we never have to use his services again, but if needed, he would be the first one we would call."
Thanks from the G Family

"I was charged with possession of marijuana and alcohol and drug paraphernalia in Steamboat Springs. Larry Combs provided me with legal advice and representation in court, both of which were handled very professionally. As a result, Mr. Combs was able to significantly aid me in decreasing the fines and legal repercussions of my case to 12 hours of community service, drug-alcohol class and court fees, along with the opportunity for expungement of my charges."
J.M. from Steamboat Springs

"Larry Combs is one of the most diligent and hardworking people I have ever had the pleasure of being in close contact with. He is without a doubt one of the most trustworthy people you could have on your side, especially in a time of dire need. Not only did he help me immensely in one of the most difficult and complicated times of my life, he was always very competent with communication, available for reassurance and guidance at almost any time. I had quite a difficult case to handle and Larry handled it with ease. Larry is not afraid to step up to the place for any need, big or small. Always professional and polished, I am more than content with everything he did for me, and would recommend him to anyone."
K.B. from Steamboat Springs
"I do appreciate you and will be living a good life because of your work. Thanks."
T.M. from Steamboat Springs

"Thanks for all of the help you provided me, you are a true professional"
S.D. from Steamboat Springs

"I have never been as appreciative about any business person as I am about Larry. I always call him "The Buddha Attorney!" He is amazing not only as an attorney but as a wonderful, kind and supportive human being that I have ever had the amazing pleasure of experiencing. I will always be indebted to him for all that he did professionally for me but he touched my like in such a way that I will never forget the impact he had on my life."
L.L. from Steamboat Springs

"I recently found myself searching for an attorney due to a DUI arrest where I came across Larry Combs' website. It was here that I read all of the testimonies posted of individuals that Larry had represented in the past. I proceeded to make arrangements with Larry and this was without question the best choice I could have made and after a brief discussion our goal was to minimize the penalties. My DUI charge was my first with full refusal to any type of chemical testing. The outcome of my case turned out to be the best that we could have expected which consisted of a deferred sentence, zero fines, zero points against my license and the minimum community service requirement. Larry's professionalism, experience, respect within the legal community that he serves and the understanding and respect he had for me and my situation was invaluable. If you find yourself reading these testimonials as I did, be assured that you have found the right attorney to help you."
S.P. from Steamboat Springs

"Larry was very helpful representing me in my case. He is very respected by law enforcement, district attorneys as well as judges.
He also listened to me as I explained my arrest and why I did what I did. My final sentence is very fair and I have recommended him to others that I know may require an attorney in the future."
L.N. from Steamboat Springs

"Thank you for helping me with my legal issues. I will recommend you for any legal issues my friends may have in Colorado.
L.N."

"I don't have many heroes. I have lost faith in many things. But you are so appreciated by me. Thank you for all you do."
B.M.

"Thank you so much for everything you have done for me! I really appreciate it all."
K.

"Thank you for your wise counsel and assistance. We deeply appreciate you helping out family in a time of need."
The Family of C.D.

"I prosecuted a lot of Larry's clients. He is a skilled and vigorous advocate and I would not hesitate to hire him myself."
Former Deputy District Attorney

"I was stopped and charged with a DUI while I was experiencing a medical issue. I tried in vain to explain my issue to the local DA, but she was only interested in getting a conviction. I contacted Mr. Combs and while he said that there is never any guarantees, he did say that if we ended up going to trial, he would do his best to get me a full acquittal. The case did go to trial, and never have I felt in better hands. The jury was only out for approximately 45 minutes before coming back with a Not Guilty verdict. Thank you, Mr. Combs for a job well done. I would recommend you to anyone without hesitation."
KG

"When I was arrested for DUI I found myself in a state of uncertainty, confusion, and fear. After asking members of the community what lawyer I should seek for representation, the name repeatedly told to me was Larry Combs.
After speaking with Larry I immediately had a sense of calm about my legal situation. He explained to me all of the legal intricacies of my case in layman terms. Larry has extensive knowledge of how the legal process in Steamboat works and the key people that need to be worked with.
Most importantly Larry said what he was going to do for me and did it. A deferred judgment would be the best case scenario, and that was exactly the outcome. Communicating with me the entire time through the process. I highly recommend the services of Larry Combs if you are looking for representation. Call him today."
MB

"Did a great job communicating and explaining the legal process! Case was solved in an unexpectedly short period of time as was necessary. Very knowledgeable and respected by the members of the court."
MQC

"Despite the unfortunate circumstances of dealing with charges against me, Larry provided me with the utmost support and guidance in approaching the case in the best way possible. With his knowledge and willingness to fight for what was the best possible outcome considering the circumstances, I received a deferred sentence. His support and persistence are the reason I was given this deferral in my case. Many thanks to him!"
DW

"Larry, I can't thank you enough for everything you have done so far. Thank you for all your hard work and for being in our corner."
DM

"Please express my gratitude once again to Larry for helping my son get on the right track. I am so overwhelmed with joy that my son has a chance to understand and appreciate the importance of proper life choices and the consequences of bad behavior, without the destructions of his future potential."
JM

"Thank you guys so much. Please let Mr. Combs know I said thank you very much. This is a life changer for me."
JB

"Thank you so much for all your help. You and Larry have helped me through the biggest mistake of my life. With gratitude,"
BR

"Thank you for your help and assistance with my traffic violation. I appreciate your timeliness and expertise."
JS

Hello Larry and Isabelle:
"THANK YOU SO VERY MUCH… you professional commitment to my success, in many arenas of life, has moved me deeply. Larry, you have been a solid advocate and friend and I will never, ever forget the experience and creativity in dealing with my legal problems. There is no attorney nor human spirit that measures up to your degree. It has been an honor and gift to have found you in 2003 when life was horrendous! Your humor and support during all of my issues have made such a powerful impact in my life, I am forever grateful. With warm wishes and appreciation,"
L.L.

"I am very pleased with the performance, support, professionalism and determination of Mr. Combs. Throughout my case, he was always very quick to respond, made himself available during times that most would consider after hours and always patient in explaining the status and details/developments of my case. Mr. Combs was able to get my DWAI reduced to a deferment. Thumbs up to his office staff, Isabelle. I received emails and all other documents in a timely manner. I have already referred two people to you and will continue to do so. Your law firm is the best."
Mickie

"Larry did an excellent job on my case for a DUI. He was upfront on his pricing and kept me in the loop on what was going on and what to expect. Larry got me the best possible outcome on my case and I could not have gotten it without him."
Rob

"I appreciate all your help. Thank you very much."
JT

"Thanks, Larry, you saved me a lot of trouble, I wish we could have fought the charges but the legal system in this country is set up so poor people don't have a chance. Thanks again."
RS

"Thank you so much for helping us navigate through this diversion process. I appreciate you speaking with _______. I think it was a much more meaningful experience to have you share your stories, philosophy and enlighten him about making good vs. bad choices. Again, you were wonderful to make yourself available, it really meant a lot to us and helped give me peace of mind. Thank you!!!"
RE

"I would like to thank Larry for getting me an offer when the cards were stacked against me. Larry did a great job handling all of my requests and giving advice during my legal issues, he was tasked with reducing 2 Felony charges and 2 Misdemeanor charges in my Domestic Violence case with the possibility of prison time. Larry negotiated a plea offer that allowed me the ability to remain free and be able to get my rights and my life back. If it were not for Larry I would more than likely have lost much more.Thank you."
PN

"If you find yourself, as I did, seeking representation in an alcohol related incident with the law, look no further, Larry is a PRO. He knows the ropes, advised me and held my hand through the maze of DMV hearings, court appearances, probation officer evaluation and sentencing with a great outcome (given the charges). As Larry told me "I don't waste time or money" in regard to him representing me in this matter.Larry was highly recommended to me and I certainly found him to be all that and more. Great job, Larry, and thank you so much for your service and reasonable fee."
CT

"Just wanted to write and send my thanks for everything you did for me. Hope you have a great 2018 and thanks again."
SS

"It was the darkest day of my life. I met Larry Combs and felt immediately better mentally about my situation as Larry guided me through the legal process and got me a deferred judgment. I am able to repair my life and become a whole person again! Larry's kindness made me feel that there are people out there to help no matter what happens to you. Thank you, Larry Combs!"
KK

"Larry is a highly professional, helpful, and efficient attorney who successfully steered me through what can be a worrisome ordeal. My situation was especially unique and trying because I was out of state. Larry was of course undaunted by the circumstances, and was communicative and realistic during each stage in court, making sure I did not have to travel back to Colorado while ultimately securing a favorable outcome."
MD

"Through an unusual set of circumstances I found myself arrested for a DUI.
Larry Combs was highly recommended to me and I am forever grateful.
Mr. Combs is a consummate professional. He knows the law and he understands the process in Steamboat. He is respected by both his clients and his legal peers."
"In addition, Mr. Combs is kind, thoughtful and compassionate; he understands the terror and fear that his client is experiencing. He is, in addition to a master legal professional, a wonderful human being."
CP

"Just a note to say thank you so much for all the work in Routt County towards the resolution. We are all so very grateful for your dedication and perseverance on his behalf."
K.B. & M.

"Although not all court cases are the same, I would like to tell you my experience with Larry Combs. When I first met Larry and explained my pending case, he was patient, efficient and thorough explaining the law and potential penalties. He answered all my questions to my satisfaction. He negotiated a plea agreement I could live with. He was also instrumental in helping me be proactive with the sentencing process before my case went before the judge. This in turn eliminated about half of the sentencing fines and court costs, and other sentence requirements. He also worked within a timetable I could meet, such as court dates and dates with the probation office.I would highly recommend Larry Combs as an attorney and want to thank him for his service."
VM

"I was arrested in steamboat springs for a dui 2 months ago. Understandably, I was confused, nervous and worried about what was going to become of this mistake. Larry helped me through every step of the court process and got the best possible court outcome. I highly recommend Larry's services and would use Larry's services again (hopefully I won't have to)."
M.R.

"Thank you so much for handling my case, I truly appreciate the professionalism and guidance in getting my case deferred!
I highly recommend anyone that is faced with a seemingly insurmountable legal issue, that they strongly consider Mr. Larry Combs, for their legal representation. His vast knowledge of the system and law, combined with his demeanor and experience is comforting when you are facing adversity."
"Thank you again Mr. Combs, for your expertise and guidance in getting this issue settled and behind me!"
C.H.

"Larry Combs recently defended me in connection with a DUI. I am pleased to recommend him as a lawyer in DUIs and other matters. Larry is extremely professional and knowledgeable as a lawyer in these matters. He was recommended to me by another lawyer who is familiar with Larry's work. Beginning with our first meeting, Larry very carefully told me what to expect and his predictions were very accurate. Other professionals involved in my case all spoke very highly of Larry and I think the result Larry achieved for me was better than I had a right to expect. Throughout the experience, Larry stayed committed to helping me through to process. As stated above, I strongly recommend Larry Combs."
J.M.

"I highly recommend Larry Combs as a defense attorney. Larry obtained a very favorable settlement for my DUI stop, even when the odds appeared to be against me – Larry believed in fighting for my rights. Miraculously, Larry was able to use his experience and knowledge to negotiate a plea settlement, where it won't be on my record! Moreover, Larry was able to minimize costs – quickly strategizing and scheduling efficiently, saving everyone involved time and money. Most importantly, I had the feeling that Larry was extremely focused on my case and that he was willing to go the extra mile to ensure I had the best defense possible. Highly recommended!"
Anonymous

"I retained Larry after being stopped for DUI in Grand County and charged with a refusal when I couldn't blow hard enough to register on the breathalyzer. As Larry warned me was likely, the DMV upheld the refusal determination, but through his diligence and diplomacy, Larry was able to negotiate a deferred judgment in my legal case. Maybe just as important to me, Larry and his team were consistently kind, responsive, and supportive throughout the process, making a stressful situation a little less daunting."
Anonymous

"Larry was very knowledgeable and professional while representing me for an alcohol-related car accident. He was able to answer all of my questions and from his ample experience was able to discuss in detail the possible outcomes of the case. Larry was always on time and beside me in court. I would recommend him to a friend!"
EL
"Larry kept me in the loop, every step of the way, making it easy to understand the entire process of what I was going through. He was able to minimize the penalizations and set things up so that I could proceed with an in-state move I had been planning. My situation now is infinitely better because I hired Larry D. Combs."
Cody
"Thank you for all your help, Larry. I truly do appreciate it and I wish you and Isabelle a happy holiday season. I will recommend you to anyone who needs a fair and dependable lawyer. Thank again and take care."
Kent
"Thank you again for your representation. I really appreciate you being able to work with me on these payment plans. You really helped save my sanity and saved my future. I can't thank you enough."
Galo
"I want to thank you for helping us through this crisis in our family life. It was so good to have someone as sincere, understanding, knowledgeable and just nice to lead us through the legal system. Thanks again."
Tim
"You need a lawyer like Mr. Combs. A professional person. He was always available, he listens, he has patience and he trusts in you. You can tell he loves and has passion for what he does."
Eric
"I was referred to Larry Combs by a good friend and I can honestly say it was one of the best decisions I've made in my lifetime. Larry was able to negotiate a clean deferred sentence. Larry put forth significant effort expediting this case and ensuring minimal impact. I was unsure about being able to afford legal representation, but Larry Comb's services are affordable even for a college student. No matter their unique situation I would immediately refer anyone in need of an attorney to Mr. Combs."
Will

"I have had my share of crises in my life. In the biggest self-inflicted crisis of my life, I had no idea on who to choose as an attorney to represent me and help me through it and end up with the least amount of damage done to my life. I knew that the decision over who to pick as an attorney would be a critical decision. I thought it would be best to ask some people who were experienced in this who they might recommend. The name Larry Combs came up multi times. I was told that of all the many choices I had, Larry would definitely be the one I would want to help me through it.
I chose Larry and have since felt that I made the best decision possible. He worked very hard to do everything he could to minimize the damage to my life. He helped me gain confidence to work my way through my problem. Larry is a very strong attorney and he showed it in my very difficult case. He also has a very good staff (Isabelle) helping him help his clients. I would definitely recommend him"
T.T.
"In March of 2014, I was stopped and arrested for DWAI. I was concerned because the combined points of the DWAI arrest and traffic violation totaled 12, putting my driving privileges at risk, and no telling what it would do to my insurance costs. It was certain that I needed the services of an experienced lawyer. I got some advice and contacted Larry Combs. It turned out to be really good advice. After talking to him, he seemed reasonably sure that he could help avoid having this incident appear on my record. He made no promises, but he did put my mind at ease. My trial date was set for April and Larry did a good job of forming a strategy that worked, and I did receive a deferred judgment. I would recommend him highly. A very satisfied client."
Bob
"I was referred to Larry by a retiring attorney whom I respected. Larry handled my case with professionalism and humanity. I would recommend him in a heartbeat to anyone facing charges that have life changing consequences."
G
"I was pulled over in August coming from the hot springs (Strawberry Park) outside of Steamboat Springs. Having prior DUI's on my record, I refused the Breathalyzer test and was arrested. I was devastated and needed a good attorney. I searched the web for attorneys in Steamboat as I felt a lawyer from Steamboat would be the best option. We took this case to trial and Larry was outstanding. Fighting a DUI is very difficult, a jury dissension could go any way, Larry's representation was great and saved me from years of misery."
Tim
"To my knowledge and experience, I feel that you have represented my case as best as possible. You have been an extremely responsible and comforting attorney through this entire process. This is a tough case and I understand the frustration involved. Yet, we worked out the best possible deal and will continue to fight for a better justice. I greatly appreciate your diligent work and I hold you in my best regards."
Trevor
"Larry Combs worked in a quick and respectful manner to get my DWAI deferred and my Careless Driving ticket dropped. I would recommend Larry Combs to anyone seeking legal advice."
Paul
"Larry offered extremely professional and sound counsel. He made the legal process clear and was realistic about what to expect. I greatly appreciated how he looked at the human element instead of approaching my case as "just another DUI." He was adamant about receiving the best possible outcome and getting my life back to normal as soon as possible. I would recommend Larry to anyone who finds themselves faced with a difficult legal dilemma."
J.
"Larry Combs provided me with a truly awesome professional service for a recent DUI. He was on top of every aspect of the case from start to finish. He not only kept me informed but was instrumental in getting my administrative hearing dismissed and my conviction deferred. His services were very reasonably priced and he saved me money all along the way. I highly recommend his legal services."
Spence
"I can't say enough about Mr. Combs. As an out-of-state resident, his experience and professionalism not only kept me out of Colorado, but resulted in a positive disposition in my case. His communication and services were not just comforting but extremely effective as well."
Larry T.
"Thank you for your excellent help and sage counsel, and for taking time out of your busy schedule to get me in right away. You were a great help and support in a difficult time for me. With your experience and guidance, I was able to see things more clearly."
JW
"All of us have made mistakes. And some of us are in the middle of a "High Risk Mistake" right now. Now is the time to choose the Right Thing. That is what I did when I chose Larry Combs to represent me. His advice, patience, experience and upmost Professionalism have greatly encouraged me to stay on balance and keep focused on the right thing during my process. He led me through a trusting journey that ended up being a very good outcome with the circumstance that I was facing. When choosing a lawyer, make sure you involve a legal professional who will put your interests first and fight aggressively to seek the most advantageous case outcome, regardless of the particular charges you may be facing and the nature of the alleged offense. I am so glad I had Mr. Combs by my side. Thank you so very much."
Kati from Steamboat Springs

"Larry Combs represented me on a charge of DUI; my blood alcohol was almost twice the legal limit. His knowledge of the law and concerted conscientious effort on my behalf resulted in a reduction in charges to DWAI. I found Larry to be very professional and a pleasure to work with. I highly recommend him as an attorney."
Dean
"You asked for only two or three sentences regarding our satisfaction in your representation of our case. That's not enough to express our gratitude! From the first phone call and your quick call back, to the update after the case closed, and all the attention to detail in between, you were awesome! You even took the time to come to my work so that I could put a face to your name prior to my decision to retain you! When we had doubts, you stood firm in what the outcome would be. You took on my husband's case along with mine in world record time! Words alone cannot express the gratitude and satisfaction we feel for the work you did for us."
"We absolutely will recommend you to anyone in the future that requires a law firm."
Deborah and Loren
"Larry Combs handled my case very well with excellent results. His levels of service and professionalism were unwavering. I honestly believe that I never would have made it through this without Larry's assistance and determination. Thank you!"
Heather
"Larry Combs handled my case very well with excellent results. His levels of service and professionalism were unwavering. I honestly believe that I never would have made it through this without Larry's assistance and determination. Thank you!"
Heather
"When I received a DUI, I found Larry Combs' name in the yellow pages. I had no knowledge of what I should do or how to proceed. Mr. Combs handled every detail, saving me much grief. His fee was reasonable and his counsel was invaluable."
Jim
"I am very satisfied with the representation of Larry Combs. He is conscientious and was prepared for all court appearances. Mr. Combs communicated well with me and I always felt that he gave due time and consideration to my cases. Mr. Combs also has a good working relationship with the Routt County District Attorney's Office."
Isaac H.
"Over the 7 months of my ordeal, Larry kept me informed of everything that occurred when it occurred. Even when I had questions no matter how simple, he got back to me immediately. I was never in doubt about what was happening with my case. Larry always had the right information or the right answer right away."
Barry
"After finding myself in an impossible situation, I called Larry. He was there for me in every step of the process and always a true professional. I couldn't have asked for a better outcome in my case and I would recommend his services to anyone."
Kyle
"Got yourself a case and need a lawyer to get the job done? Quick, efficient and affordable! Call Larry Combs! Great personality, explains in details, and over 40 years of experience. You can't beat that! TWO THUMBS UP!!"
Ryan
"Thank you Mr. Brown, for all you have done. I will always think of you as part of my family."
Scammon Bay Client

"Mr. Brown went above and beyond fighting the insurance company for me! Truly got me through the nightmare the insurance company was putting me through with a great settlement! Couldn't ask for a better job! Can't go wrong with them! Thank you so much!"
Michael
"Mr. Brown thank you both for standing up for me. I needed it. You'll always have my support and gratitude."
Bethel Client
"Mr. Combs and Brown have been extremely helpful and professional throughout the entire process of my case. They have assisted me through every step of the process and treated me with respect throughout; to the extent my former counsel was fire after consulting with them. I highly recommend them, 5 star rating!"
"These two men are absolutely phenomenal! They believe in real Justice. I am exceptionally grateful and proud to have crossed their path. They're loyal, trustworthy, and downhearted to what they believe. These two men are what we really need in our society today. Thank you for all the good that you bring into the world both of you. Congratulations!"
-Lyndsey

Contacte a un Abogado de Defensa Criminal en Steamboat Springs Hoy
Una condena criminal puede destruir su vida en un instante. Si usted está siendo investigado por cargos criminales, es vital que no hable con las autoridades. A pesar de lo que los oficiales puedan decir, ellos no están ahí para ayudarlo. En lugar de eso, contacte a un abogado de defensa criminal tan pronto cómo sea posible.
En la firma de abogados Combs & Brown, sabemos que cuando está pasando por cargos criminales, es muy fácil enredarse en un proceso complejo y difícil que puede tener impactos dominantes en su vida. Cómo sus abogados de defensa en Steamboat Springs, Combs & Brown practican la ley con los estándares extremos de profesionalismo y empatía, siempre sosteniendo la mira para asegurarse de que los derechos de nuestros clientes están protegidos. No nos intimida el sistema, así que déjenos pelear en su nombre. Contacte a nuestra oficina hoy para una consulta GRATIS.